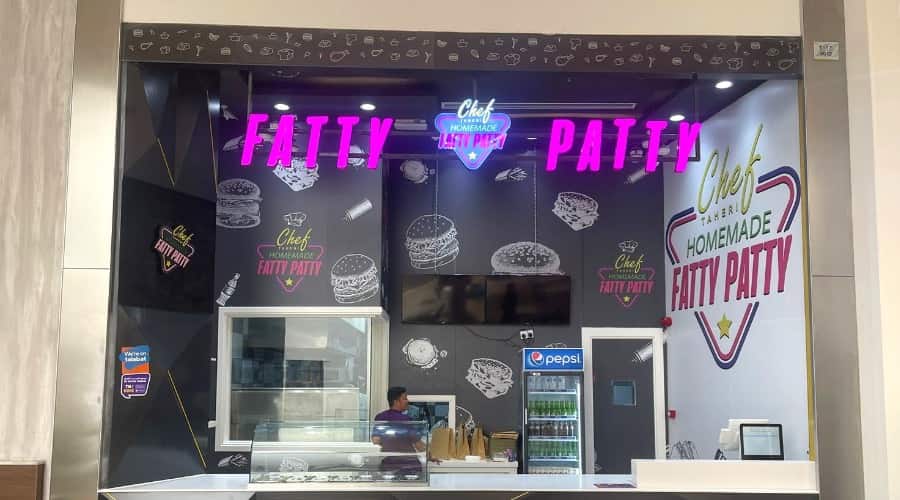 Muscat: Oman's leading shopping destination Mall of Muscat just added a new fast-casual restaurant/eatery to its lineup recently. Fatty Patty, a brand renowned in the region for its excellent cuisine located on the mall's second floor offers patrons a wide range of delectable food options.
The new location promises to further solidify Fatty Patty's reputation for culinary excellence.
The restaurant, launched by Bahrain-based Chef Mahdi Taheri, focuses its menu on its homemade patty, along with a variety of signature sandwiches, hot dogs, sliders, juices, shakes and more. Interestingly, food enthusiasts also have the option to build their own sandwiches at this diner.
A spokesperson for Fatty Patty said, "Mall of Muscat is a great location for our brand. Its buzzing atmosphere and emphasis on leisure and entertainment, perfectly encapsulates the vibrant energy we envision for Fatty Patty. Our goal is to offer an extensive range of dishes, with a strong emphasis on innovation and creativity, to bring the finest in international cuisine to Oman. We aim to provide top-quality food experience while meeting customer needs for healthy choices. We have ambitious plans for local and global expansion, aspiring to be a brand emulated across different markets."
A spokesperson for Mall of Muscat said, "We are delighted to welcome Fatty Patty, a definite favourite among food enthusiasts. We are confident that its presence will significantly enhance our portfolio. This branch at the Mall of Muscat further solidifies Fatty Patty's promise to deliver high-quality food while adhering to the highest standards of service. A constant focus on superior offerings ensures that Fatty Patty will continue to be a name synonymous with culinary excellence."
Incorporating an expanse of approximately 200,000 square meters and providing more than 3000 parking spaces, the Mall of Muscat boasts a substantial area. Beyond its shopping allure, Mall of Muscat presents a host of family-centric attractions, including a cinema, an entertainment zone, and other engaging features. Remarkably, it also hosts the Oman Aquarium, the largest and only public aquarium within the Sultanate. With an impressive array of 240+ brands spanning across fashion, lifestyle, sports, and electronics, Mall of Muscat offers an unparalleled luxurious experience.