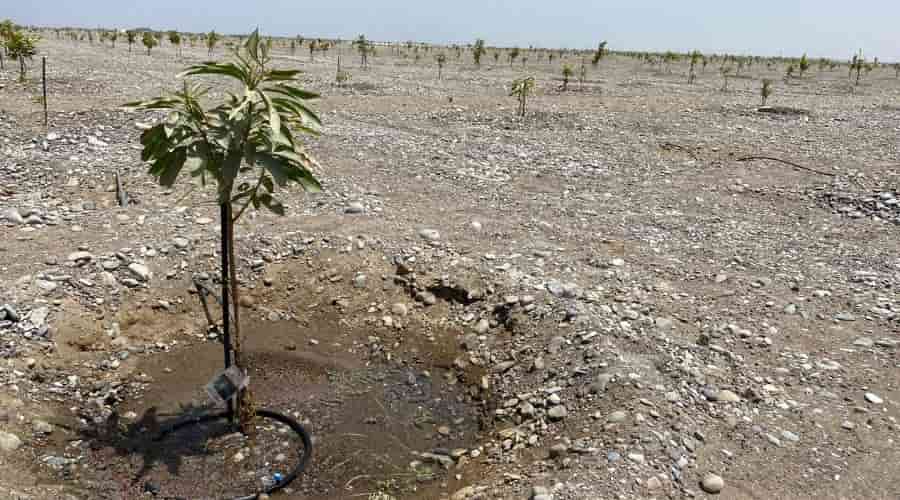 Muscat: The "Mango Production and Marketing" project in the Wilayat of Barka in the South Al Batinah Governorate is one of the projects that are the outputs of the Food Security Laboratory, which is supervised by the Ministry of Agricultural Wealth, Fisheries and Water Resources to enhance the local production of mango fruit and supply the local market with various agricultural products.
Nasser bin Hamad Al Sibai, CEO of the project, said that the investment value of the project to produce and market mango trees amounted to one million and 250 thousand Omani riyals on an area of ​​200 acres, which is an integrated farm for growing mango trees to provide quantities of high-quality mango varieties.
He added that the implementation of the project began in accordance with the executive plan, as the farm was fenced, wells were dug, a modern irrigation network was installed, and electricity was introduced to the farm. As a first stage, 5,000 mango seedlings were planted, and an additional 5,000 mango seedlings will be planted by the end of this year, according to the executive plan.
To reach the number of 17 thousand seedlings on an area of ​​200 acres, adding that the project, upon completion, will produce about 3,600 tons of mango annually by 2028, and the project is expected to provide a job opportunity for Omanis. It is noteworthy that the latest methods and guidelines were followed in caring for mango trees and the internationally recommended agricultural treatments, such as fertilizers, pruning, etc., to provide a suitable environment to increase production.