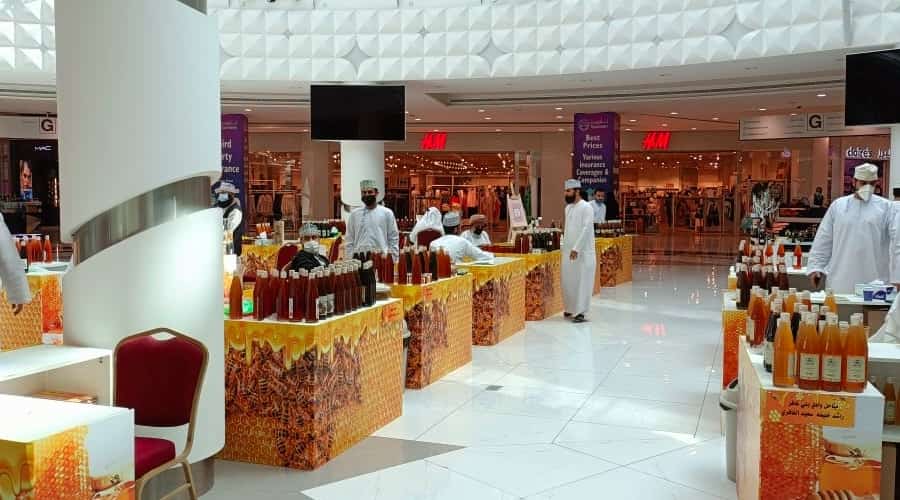 Muscat: Marketing outlets to sale of Omani honey continue to be effective in their third edition during the period from February 13 to February 22, 2022 in Oman Avenues Mall. The Ministry also allocated the Oman Honey shopping platform for those wishing to shop online (  www.asaloman.com ). "the ministry of agricultural, fisheries and water resource said in a statement.
These outlets aim to provide an opportunity for beekeepers to familiarize visitors with their various honey products and an opportunity for consumers wishing to purchase honey.
44 beekeepers from different governorates of the Sultanate participate in the marketing outlets, and the beekeepers were divided into two batches to reduce crowding and the density of participants, with 22 beekeepers participating during the first (6) days of the event and 22 other beekeepers during the rest of the days.
The amount of honey participating from all beekeepers in the various governorates of the Sultanate amounted to 7 tons of honey of various types such as Sidr, Samar, flowers, frankincense, Abu Tuwaiq and other types. Honey mixtures with saffron, cardamom, rose, nuts with honey and beeswax, as well as honey cosmetic products such as soap, balsam and other products are available.
Omani honey sales during the period from 24 to 31 August 2021 amounted to 49,423 Omani riyals, with a quantity of 3 tons, through marketing outlets and electronic platforms.