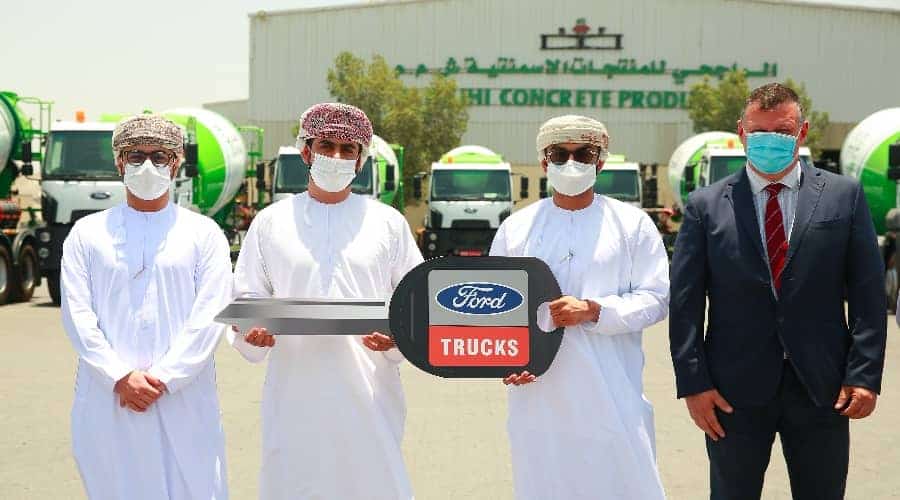 Muscat: Mohsin Haider Darwish LLC, the authorized distributor of Ford Trucks in Oman, recently delivered a fleet of 10 concrete mixing 12CBM Ford Trucks to Al Rajhi Readymix LLC Oman. These latest state-of-the-art vehicles from Ford will support Al Rajhi in further building their business, providing them with quality and reliability that they can count on.
"Al Rajhi provides critical services supporting major projects in the construction sector across Oman. It was hence imperative that they have the best vehicles and technical support in the market. We are delighted that they have selected Ford trucks, the leading heavy-duty commercial vehicle in the region. The Ford trucks delivered to them by us will operate in harsh conditions and cover long distances in the years to come. That is why, it was vital that they use high-performance trucks like Ford, which will continually deliver and meet all their heavy-vehicle and trucking requirements", said Mr. Mohsin Hani Al Bahrani, Chief Executive Officer, MHD Automotive division.
The CEO further added, "Ford Trucks offer quality and durability. Designed for the most demanding environments, with best-in-class sequence and efficiency. An important feature in the new Ford Series is the automated transmission option. With off-road, rocking and economy modes, the automated transmission option assists drivers in keeping their vehicle sure-footed on virtually any terrain."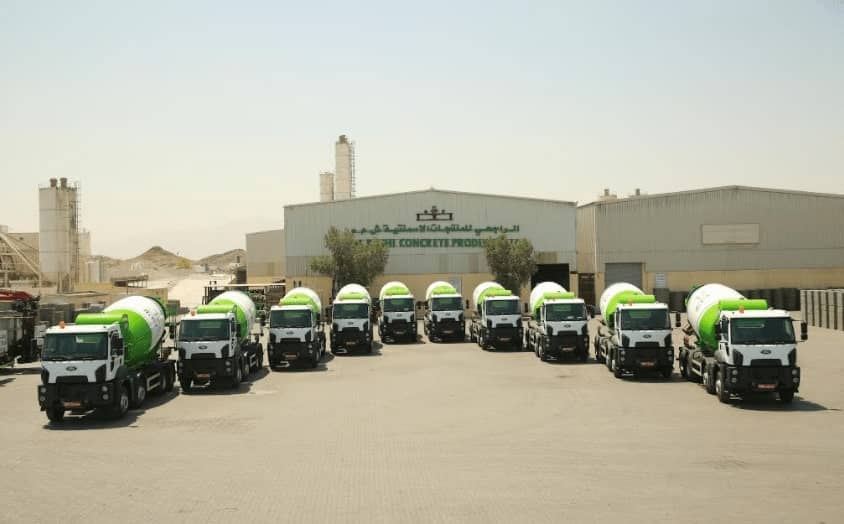 With the new Construction Series, Ford Trucks are equipped with new 12.7litre Ecotorq engine offering excellent traction under hardest conditions. The engine brake, which is now standard, is ready to control the power whenever necessary. It delivers high level of comfort thanks to its automated transmission. High performance auxiliary brake Intarder maintains safety at the highest level.
Expressing his gratitude to MHD Group on the delivery of the vehicles, Mr. Mahmoud Rashid Al Rajhi, Owner of AL Rajhi mentioned: "Meeting the demanding requirements of our operations is not easy. Ford models have a proven robustness and flexibility ensuring that our business requirements are met, while also protecting the safety of our drivers. It is critical for us that our trucking partner can provide ongoing support when it comes to service and maintenance and this was the deciding factor in choosing MHD."
Established in the year 1987 in Oman, Al Rajhi LLC has a long-standing experience. The company is aiming to be the pioneer in the ready mixed concrete industry Business in Oman, with experienced manpower administration and superior technology. The company mission is to contribute its technical know-how and expertise in concrete, to enhance the quality and ever-increasing demands of the construction industry and to develop novel methods, innovative products, and concrete mix designs, through efficient utilization of natural and ecofriendly resources in construction. Differentiating itself from other players in the market, with a rigorous prioritization of providing all customers with the very best customer experience, MHD Commercial Vehicles offers its customers an unrivalled range of tailor-made and reliable transport solutions. For more information, call +968 71557915 or visit www.fordtrucksoman.com