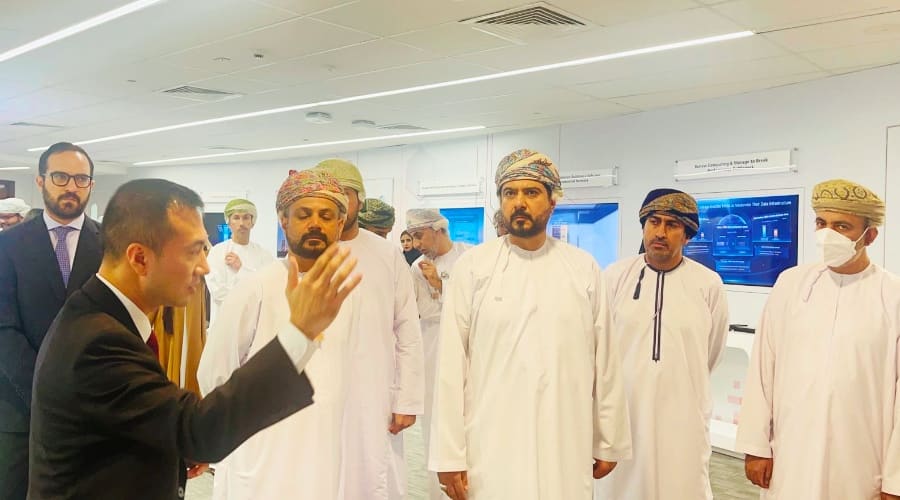 His Excellency Qais bin Muhammad Al-Yousef, Minister of Commerce, Industry and Investment Promotion, visited the Huawei Regional ICT Training Center at the headquarters of Omantel.
During the visit, His Excellency was briefed on a visual presentation on the most important training programs offered by the center for all groups, such as students, job seekers and employees in the government and private sectors in the ICT sector, with the aim of nurturing local talents in the Sultanate of Oman to reach a smart and digital society connected to each other technically and technologically.
The Huawei Regional ICT Training Center aims to develop and harness modern technologies to be more accessible to all, in order to achieve the requirements of the current stage and in implementation of the Oman 2040 vision, which aims to build a knowledge-based economy and digital transformation.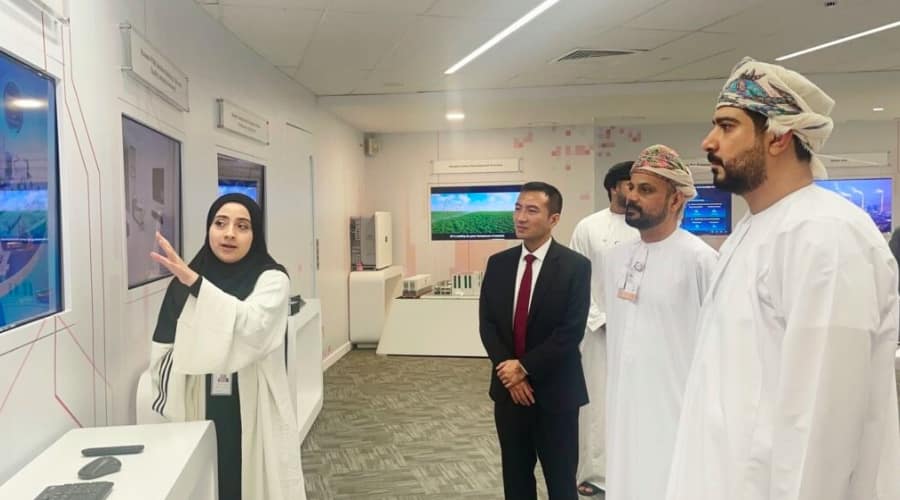 The Huawei Regional Center for Training and Communications contains various facilities, including multiple technologies, such as the Omantel exhibition hall for the fifth generation, the virtual exhibition hall, and an information and communication technology academy.
The center works comprehensively to achieve a number of goals, including supporting the economy and trade, by attracting experts from the Middle East and Africa to set up training courses.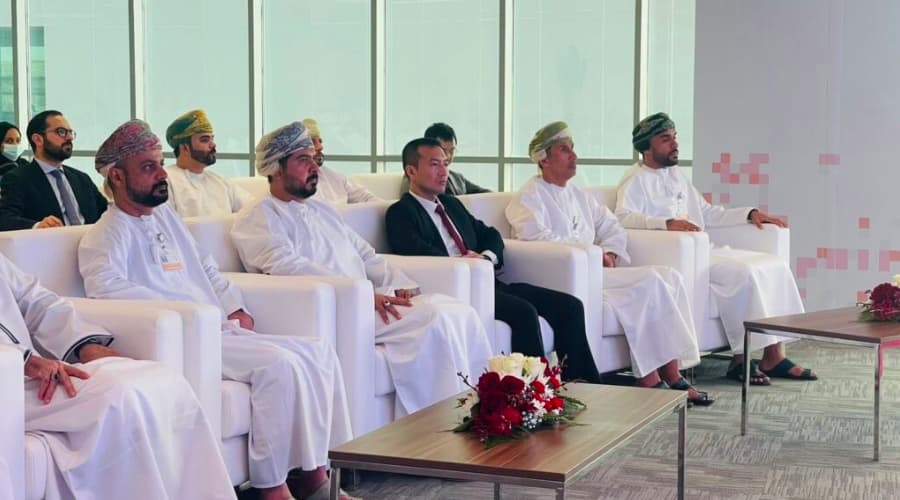 During this year, more than four training courses and international meetings were attracted from all over the world, attended by nearly 500 people specialized in various sciences, economic and scientific sectors.