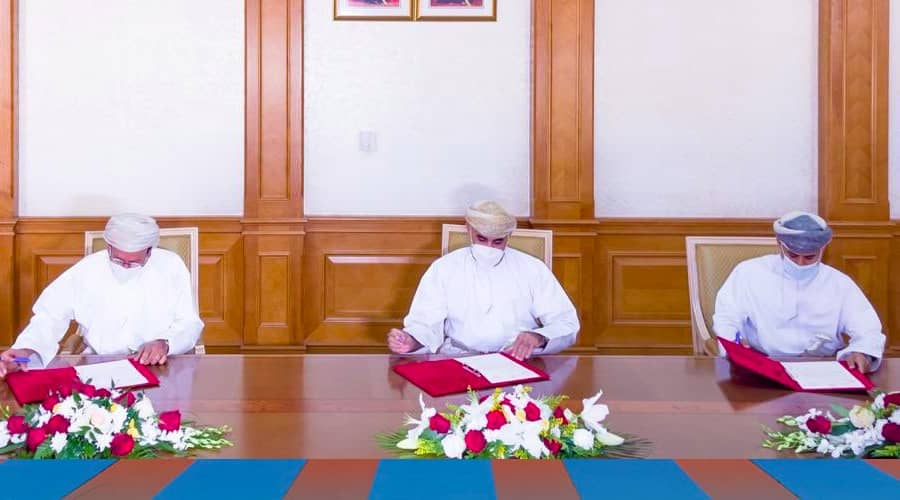 Muscat: His Excellency Dr. Khalfan bin Saeed Al Shuaili, Minister of Housing and Urban Planning, signed an agreement to build (32) housing units in the "Town House" system in Al-Mahj in the Wilayat of Al Amerat in the Governorate of Muscat with the Saud Bahwan Foundation for Charitable Works at a financial cost of OMR 1,456,786, provided that this is implemented, the project over a period of up to 18 months.
This agreement comes within the ongoing partnership between the Ministry and the private sector in financing the housing units program within the social housing programs, which aims to provide adequate housing for lower-income families in a way that guarantees family stability, as this comes with full and generous funding from the Saud Bahwan Charitable Foundation.
His Excellency the Minister of Housing and Urban Planning affirmed the Ministry's keenness to enhance community partnership and integration with the private sector in such programs that aim to provide quality housing for decent Omani families, especially those of Social Security and those with limited income.
His Excellency said that the Ministry is ready to provide facilities and support and provide suitable lands for such programs and contributions made by civil society, charities and private sector institutions within the housing assistance program, stressing the need to provide part of the project land for green spaces and afforestation.
His Excellency the Minister of Housing and Urban Planning indicated that the number of housing units that were funded by the private sector during the past ten years amounted to 622 housing units at a financial cost of  OMR 8,253,469. It included the various states of the Sultanate, which is a model for social responsibility in supporting the housing units program for people with limited income and social security groups.
The local contractor, who will implement the project, participated in the signing of the agreement within the conditions stipulated in the standard contract for the construction of buildings and civil works. – ONA