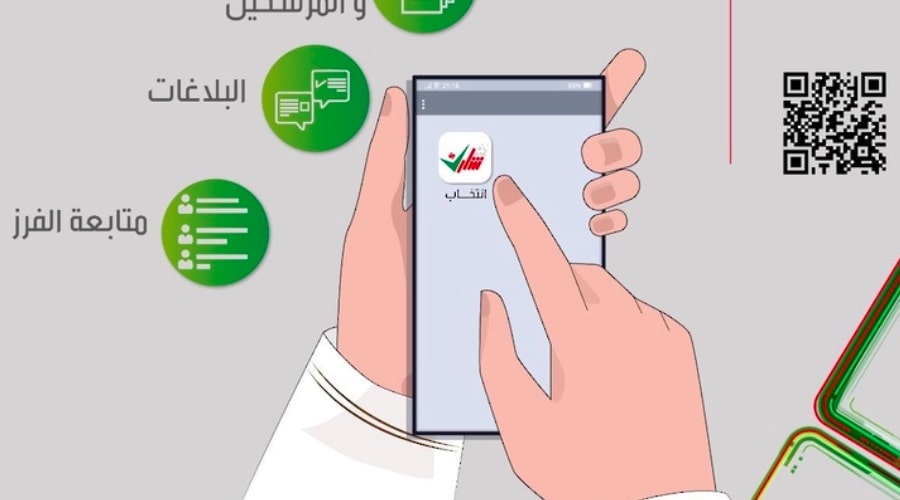 Muscat: In order to create an electronic dialogue window that allows segments and groups of society to express their opinions and proposals on various issues related to the elections, the Ministry of the Interior launched this morning an "electronic dialogue forum" concerned with providing a space for meaningful dialogue and putting forward development ideas, within the electronic application "election" available on electronic stores for phones smart.
The arena includes a main section entitled "Main Axes", under which a number of topics related to the conduct of the electoral process are included, allowing participants to interact and comment on it. A number of academics and specialists are also hosted to participate in the topics raised in the dialogue arena, along with another section entitled "Sub-Axes". Which allows the user to create a topic for dialogue.
The dialogue arena is distinguished by an easy and simple display and user experience. When entering the arena, the user is asked for the civil number, the expiry date of the personal card, and the phone number, in order to receive a text message containing the one-time verification code ( OTP) enabling him to enter the arena.
In addition, the "Election" application contains a package of electoral services for the user, through which the user can view many contents, including the preliminary and final lists of candidates, and the preliminary and final lists of voters, as well as the possibility of verifying registration in the electoral register, and the application also provides the ability to view the counting indicators The automated system on the day of the vote, and a numerical statistic that shows the percentage of votes in each state, and the age and gender groups of the voters.