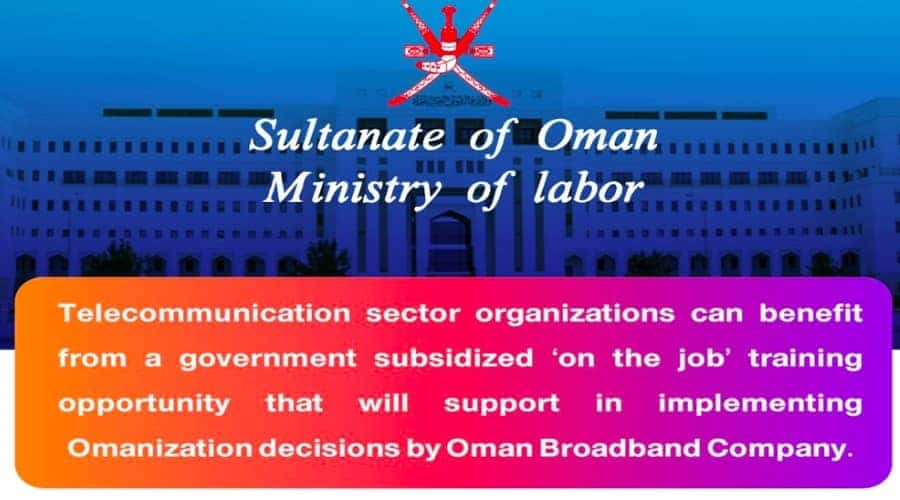 Muscat: Ministry of Labour announces Expat in FOC Splicer Technician profession will not be renewed future contracts
In a statement issued online Ministry of Labour said: Telecommunication sector organizations can benefit from a government subsidized 'on the job' training opportunity that will support in implementing Omanization decisions by Oman Broadband Company.
The Ministry of Labor in collaboration with the Telecommunication Regulatory Authority and Oman Broadband Company is pleased to announces that eligible organizations that are able to train national jobseekers through this training scheme can now submit their applications for the follow job title position: FOC Splicer Technician 
The deadline to submit applications is on April 3rd 2021.
Please note: Future contracts for non-Omani nationals will not be renewed for this particular occupation. 
Opportunites for this program are limited and priority of applications will be given on a first come, first served basis. said in the statement Labour_Oman
If you are interested in this opportunity, kindly register through the following link.
https://ext-sshr.mocs.gov.om/mtcit