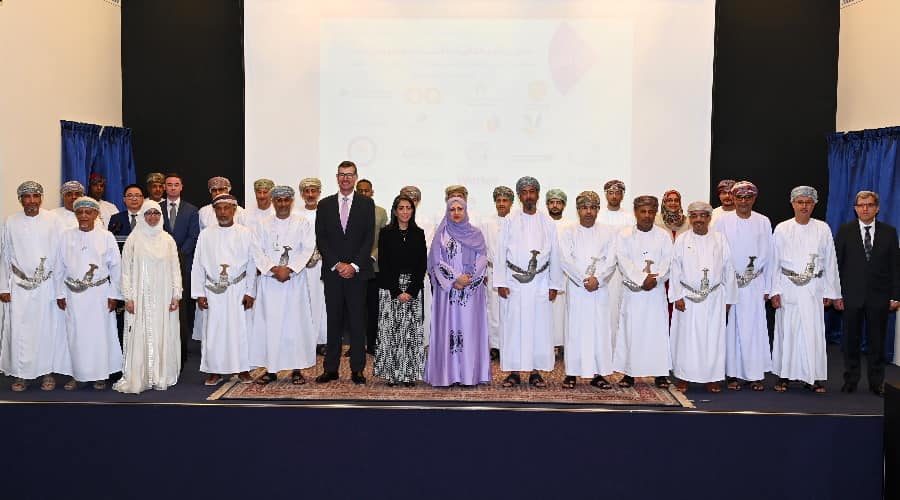 Muscat: The Ministry of Higher Education, Scientific Research and Innovation signed (23) membership agreements to join the "Ejaad" digital platform with a number of industrial and private sector institutions, governmental and private higher education institutions, in addition to a number of small and medium enterprises.
The agreements were signed by Dr. Rahma bint Ibrahim Al Mahrouqi, Minister of Higher Education, Scientific Research and Innovation on behalf of the Ministry, while representatives from higher education institutions, industrial sector institutions, and small and medium enterprises signed them on behalf of the joining institutions.
The signing of the agreements aims to activate cooperation frameworks between the industrial sector and the academic and research sectors, and to provide the appropriate infrastructure for the industrial sector to participate in industrial challenges that require innovative solutions or applied research, which in turn contribute to raising the efficiency of the industrial sector's operations.
His Excellency Dr. Saif bin Abdullah Al-Hadabi, Undersecretary of the Ministry of Higher Education, Scientific Research and Innovation for Scientific Research and Innovation, said in a speech delivered at the signing ceremony: "The "Ejaad" platform was established in 2017 in cooperation between the Scientific Research Council (previously), the Ministry of Oil and Gas, and Tanmia. Oman Oil to connect the industrial and academic sectors, with the aim of finding solutions to the challenges facing the industry through scientific research and innovation.
He added: "The services of the "Ejaad" platform have expanded in the past years to form one of the basic building blocks of the scientific research and innovation system in the Sultanate of Oman, appreciating the efforts of the ministry's partners in "Ejad", and looking forward to increasing cooperation and raising the level of "Ejaad" services, to be the preferred platform for the two industrial sectors. And academic to conduct scientific research and consultations, with the aim of raising the productivity and competitiveness of Omani industries and companies, which form the cornerstone of the Omani economy, which we aim to be a sustainable economy based on knowledge, driven by scientific research and innovation.
He indicated, "We look forward to (IGAD) contributing to raising the rank and competitiveness of the Sultanate of Oman in the Global Innovation Index, in accordance with the vision of "Oman 2040" under the high patronage and great interest of His Majesty Sultan Haitham bin Tarik- in scientific research and innovation. ".