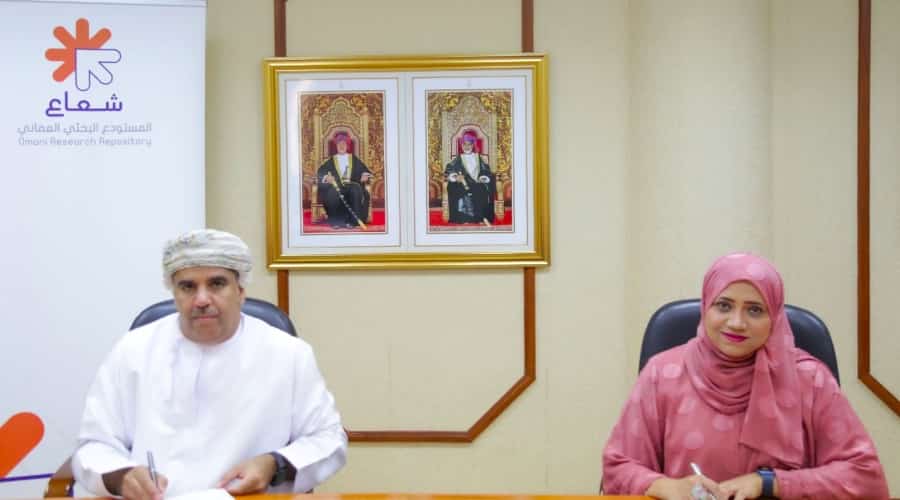 Muscat (ONA): The Ministry of Commerce, Industry and Investment Promotion today signed a memorandum of cooperation (MoC) with the Ministry of Higher Education, Research and Innovation, represented by the Oman Research Repository project codenamed "Shuaa"
The step aims to enable researchers and those interested to utilize the studies and research published by the Ministry of Commerce, Industry, and Investment promotion through this project.
The repository contains research historic documents, articles, periodicals and synopsis, as well as Omani specialized statistics and innovation materials written or complied in Oman, Shuaa provides its content on a database where they are stored and organized based on modern systems to ease accessibility for researchers and interested people.
The agreement was signed by Nasima Yahya Al Balushi, the Ministry's Director General for Planning and Dr. Nabhan Harith Al Harasi, Chairman of the Executive Committee of Shuaa.