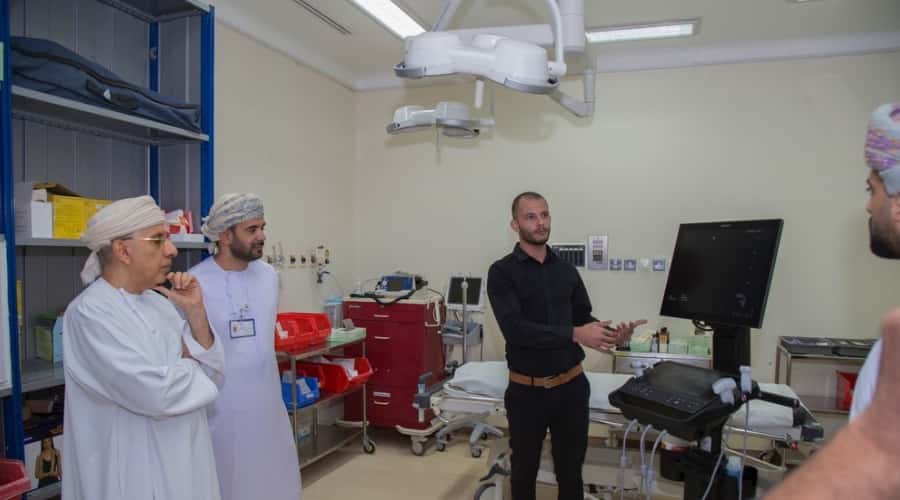 Ibra: Modern medical equipment began operating today at the Ibra Hospital in the North Al Sharqiyah Governorate, with the aim of enhancing the diagnostic and therapeutic aspects and specialized health services in the hospital.
The devices include an ultrasound machine for the accident and emergency department, which contributes to diagnosing heart diseases and internal body organs, as well as a laryngoscope and trachea device for the ear, nose and throat clinic, which will limit the transfer of cases to reference hospitals in Muscat Governorate.
Dr. Ahmed bin Muhammad Al-Jabri, Director of Ibra Hospital, explained that the operation of these medical devices is a new addition to the specialized health services at Ibra Hospital, explaining that their operation was funded by (Mitsui A&P Middle East) in view of achieving partnership between the government and private sectors.