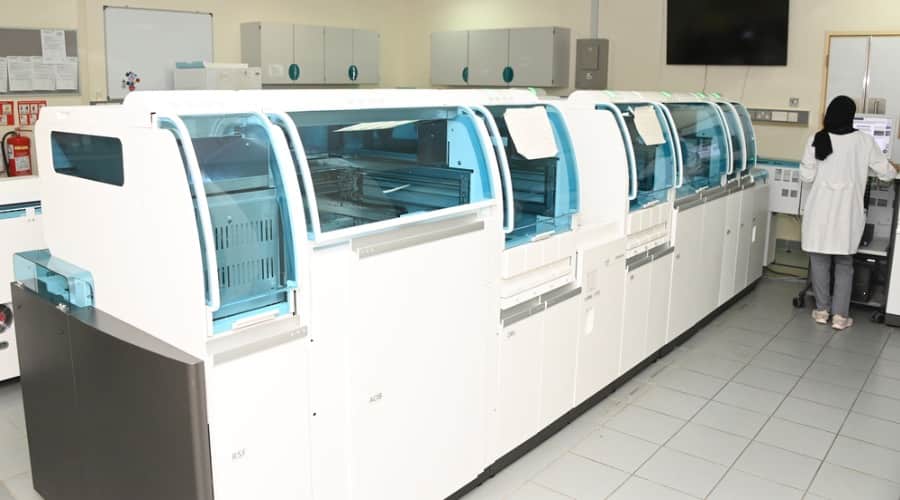 Muscat: The Ministry of Health, represented by the General Directorate of Khawla Hospital, opened today the Molecular Polymerization Laboratory at Khawla Hospital.
The facility consists of three main sections: A section for receiving samples and preparing them for the polymerization, a section for preparing special solutions for the polymerization process, and a section for the partial polymerization using a standard technical device.
The opening ceremony was held under the auspices of Dr. Said Harib Al Lamki, Undersecretary of the Ministry of Health for Health Affairs.
Dr. Said toured the laboratory and listened to a briefing about the latest medical equipment used in the unit. – ONA