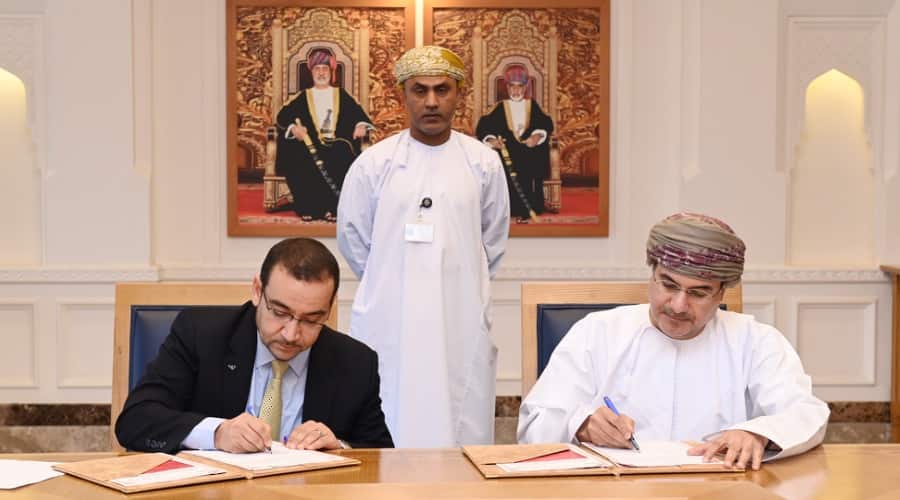 Muscat: The Ministry of Labour today signed a memorandum of cooperation (MoC) with Weatherford Oil Tools Middle East Company to organize training programmes for employees of units of the State's Administrative Apparatus.
The MoC constitutes a step forward in conducting programmes of the national system for institutional innovation and management of change. These include the "Exceptional Leadership Programme" and the "Programme on Acceleration of Change".
The MoC was signed by Sheikh Nasr Amer Al Hosani, Undersecretary of the Ministry of Labour for Labour, and Mohammed Belkacem Murad, Weatherford Company's Deputy Chairman for the Middle East and North Africa Region.
The "Exceptional Leadership Programme" provides the participants with necessary tools for achieving success in undertaking leadership roles, irrespective of whether a participant is new to leadership or has a long experience in the field. Through this programme, the participants will acquire up-to-date strategies that will help them perform their career functions more effectively.
The "Acceleration of Change Programme" seeks to hone the skills of leaders by helping them focus their energies, efforts and expertise on seven themes, namely 'leading change', 'forging common goals', 'shaping visions', 'orienting commitment', 'sustaining change', 'monitoring progress' and 'establishing systems and structures'.
The signing of the MoC stems from the ministry's keenness to consolidate relations between the public and private sectors. It reflects a common desire to enhance cooperation and exchange experiences in promoting administrative functions and developing human resources. – ONA