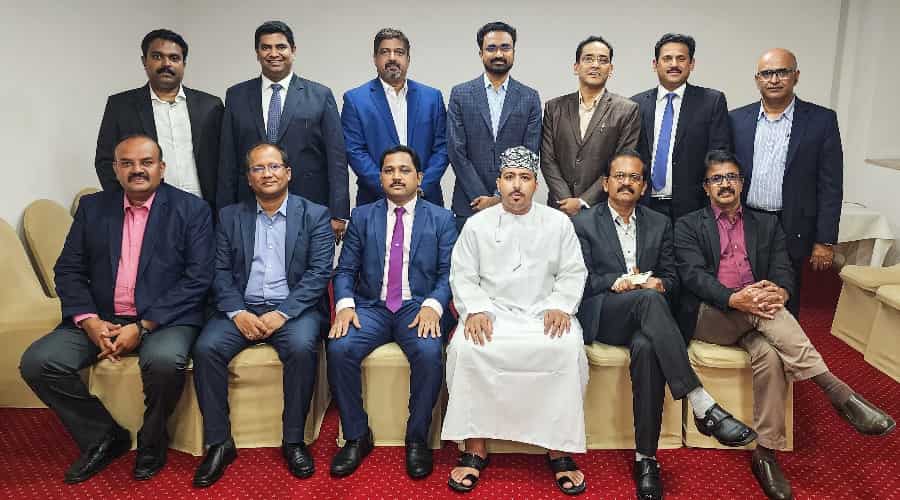 Muscat: In a significant move towards enhancing customer experience and transparency, thirteen Money Exchange Companies operating in the Sultanate of Oman have introduced a Unified Common Service Charge for international remittances to India, Pakistan, Bangladesh, Philippines and Sri Lanka, set at a minimum of 2 Omani Riyal. This initiative aims to provide greater consistency and fairness in the fees associated with international money transfers, ensuring that customers receive a clear and uniform understanding of charges.
Furthermore, the Common Exchange Rate System will be applicable for remittances to India, Pakistan, Bangladesh, the Philippines, and Sri Lanka. Customers sending funds to these countries will benefit from a standardized exchange rate, which reflects the commitment of the Money Exchange Companies Forum to promoting equitable and reliable financial services.
The sources also added that as a very special social consideration, members shall offer a discounted charge of OMR 1.2 for small value transactions of up to OMR 50 to Bangladesh for a limited period through their own arrangements.
It is important to note that while the common service charge applies to all specified countries, there will be additional bank-end charges or incentives applicable for remittances to the respective countries as per local policies of those countries.
"We are excited to introduce this Unified Service Charge and Exchange rate system, as it underscores our commitment to customer satisfaction and transparency," the Exchange Company members stated.  "Our aim is to simplify the process of international money transfers while upholding the highest standards of transparency, integrity and fairness." They added
The Money Exchange Companies invite customers, partners, and stakeholders to benefit from this transformative initiative, which is set to revolutionize the remittance landscape in Oman. Money Exchange companies also urged customers to use legal remittance channels approved by the Regulator which are transparent and fully secure, since there won't be any protection and guarantee for the hard-earned money being sent through illegal and unapproved channels.