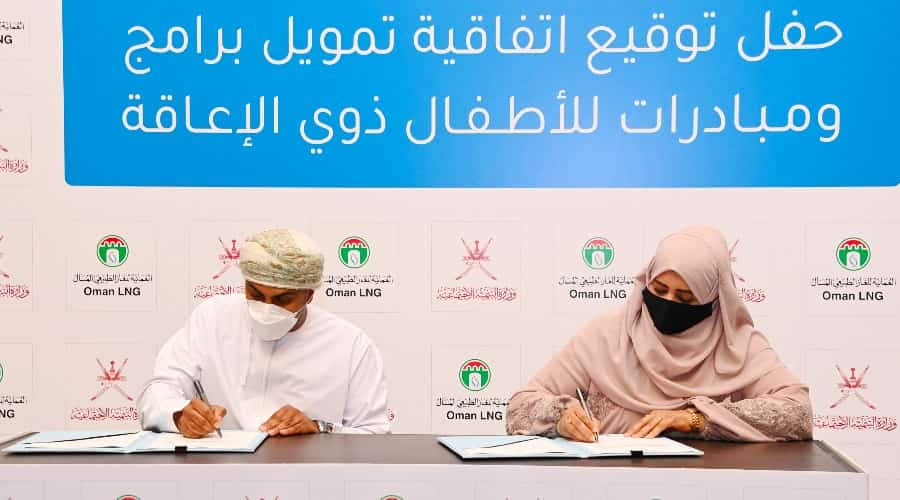 Muscat: The Ministry of Social Development and Oman Liquefied Natural Gas today singed an agreement to support children with disability. The RO Million pact covers three major initiatives. The first one entails the capacity building of professional therapists in various fields. Such step supports Omanisation efforts.
The second initiative entails the establishment of well-structured programmes and electronic platforms to facilitate the rehabilitation of children and ultimately aiming for their inclusion in mainstream education. This initiative also introduces aquatic therapy in seven units.
The third initiative entails facility development in various centres serving children with disability. Such agreement addresses the social welfare axis of the Oman 2040 Vision, while it complements Oman LNG's robust efforts to spearhead Corporate Social Responsibility efforts.
H.E Dr. Laila Al-Najjar, Minister of Social Development (Mosdoman), and Hamed Al Naamany, CEO of (OmanLNG), signed the pact.