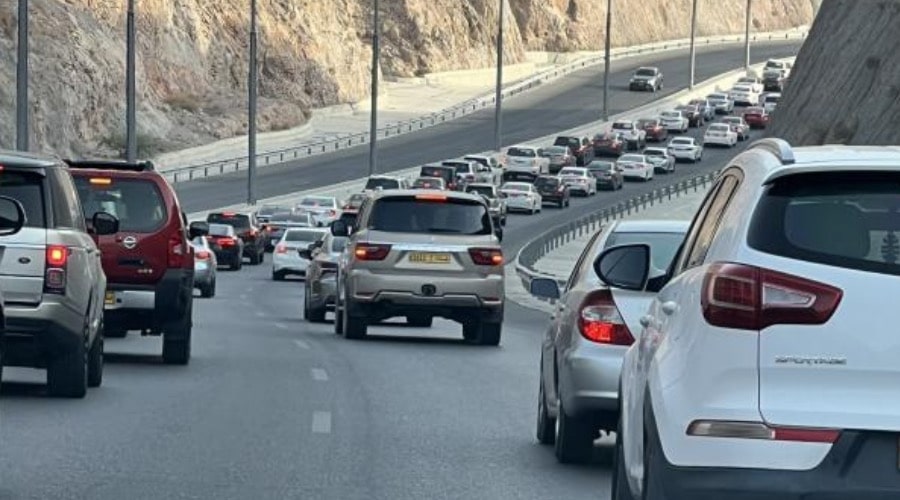 Motorists' complaints are increasing – day after day – due to traffic congestion for those coming from the wilayat of Al-Amerat towards Bawshar, due to the Muscat Municipality's decision to completely close Al-Jabal Street "Aqabat Al-Amerat" for those coming from the wilayat towards Bausher for a period of 4 months, stressing that the decision came at the busiest time of the year. Coinciding with the return of students to schools.
The alternative road, Al-Amerat – Wadi Adi, is witnessing a heavy traffic volume, which has made many citizens demand an alternative and quick solution to reduce this congestion, which has caused students to be late in arriving to their schools on time and employees to be late in arriving to their workplaces.
Muscat Municipality attributed the reasons for the decision to maintaining the necessary protections on the road, while opening one lane during the morning peak period from five in the morning until nine in the morning daily to reduce traffic.