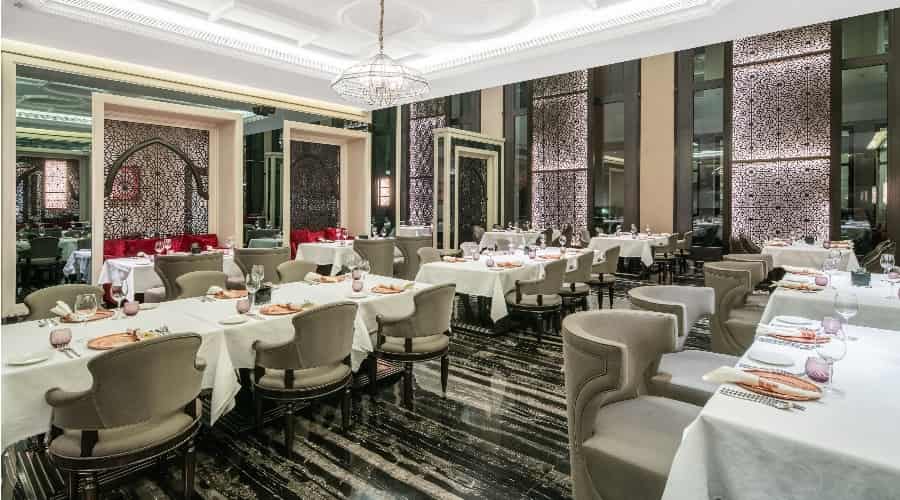 Muscat: Indian chefs Ashaque Qureshi and Irfan Qureshi along with Chef Kishore reopen Qureshi Bab-Al-Hind at Hormuz Grand, a Radisson Collection Hotel.
 Carrying their father's Chef Imtiaz Qureshi culinary torch, the Qureshi brothers, along with Radisson Collection's Chef Kishore are cooking up a storm of flavors with their newly crafted a la carte menu.  With a focus on contemporary light and healthy organic ingredients, Qureshi's signature delicacies from North Indian regional cuisines will create an unforgettable experience for guests. "This cuisine has far more delicate balance of spices than many other cuisines around the world allowing all to enjoy the finely crafted dishes we serve," said Chef Kishore
"We are thrilled to be reopening Qureshi Bab-Al-Hind in Muscat, as it has been loved by foodies over the past decade," said Panos Panagis, District Director of Radisson Hotel Group in Oman. The Qureshi family dates back 60 years, making them India's first family of food. Their expertise blends perfectly with the vision of Radisson Collection that embraces and offers unique experiences. The result is a timeless culinary journey that welcomes you to the exceptional.
The iconic restaurant is ideal for entertaining business clients, family gatherings and special occasion dinners. The staff known for their friendly approach to service, yet with an old world charm, go to great lengths to personalize your choice of food and ensure an experience like no other.
Qureshi Bab-Al-Hind has been lauded at several worldwide luxury awards. We are proud to be recognized as the best Indian and North Indian restaurant by Oman restaurant awards. Most recently restaurant was awarded as the best Indian cuisine at the World Luxury Restaurant Awards 2019.
Opened for dinner service only from Tuesday to Saturday from 6:30 pm to 11:00 pm, Qureshi also welcomes guests for private events for lunch either in the main restaurant or in its beautifully decorated private dining rooms.
For bookings, call 99529741 or 24350500 and follow social media pages @radissoncollectionmuscat for the latest updates.