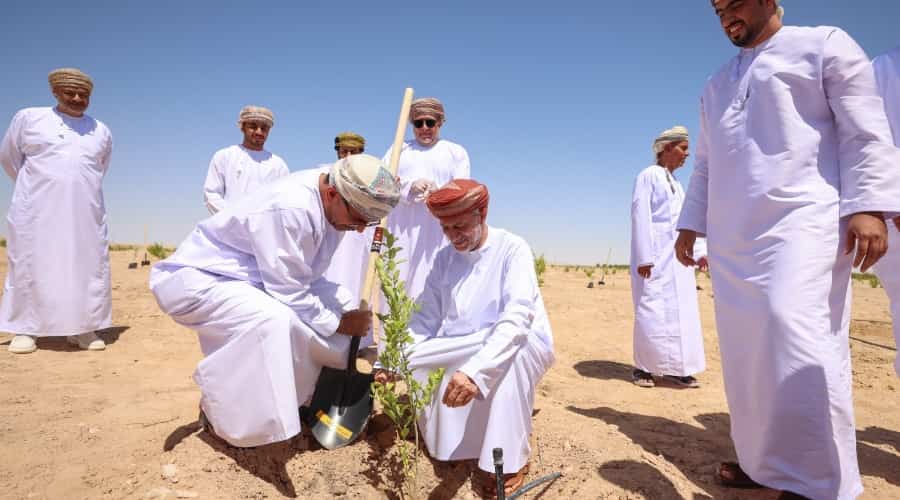 first carbon sequestering project Launched in Dhofar
Shaleem and Al Halaniyat Islands: To reach net-zero carbon emissions by 2050 and achieve food security objectives, Nakheel Oman & PDO launched their first carbon sequestering project by planting 30,000 Omani lemon trees, increasing production by 3000 tons, & in the country's total production by 38% to the current production estimated at 8,000 tons annually.
The inauguration of the project came during a visit to water & agriculture projects in Dhofar by H.E Minister of Agriculture, Fisheries, and Water Resources, H.E President of OIA, & External Affairs & Value Creation Director at PDO & several officials from the two companies.
It is worth noting that the project was implemented within a record period of three months, and it is expected that the project will begin production during the next year, reaching full production in 2027.