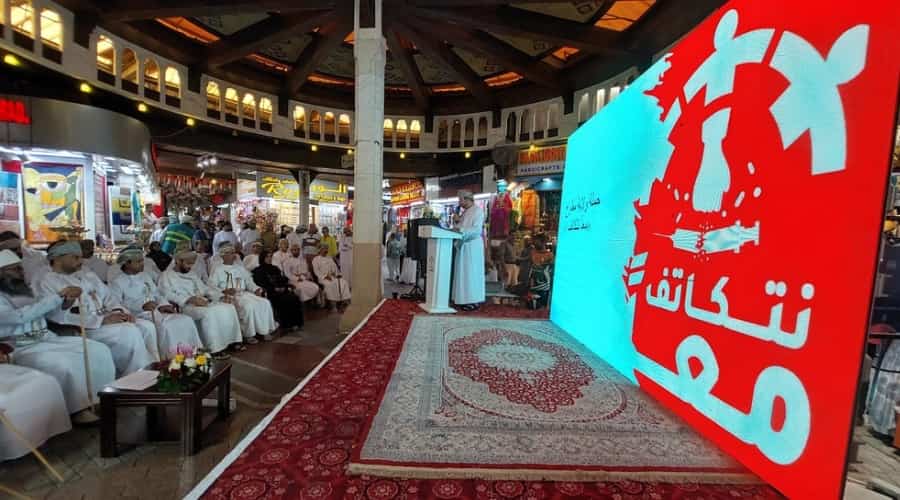 Muttrah: The national campaign to combat drugs and psychotropic substances was launched today in Muttrah Souq under the title "Together We Join Hands" and aims to raise the level of awareness and societal capabilities towards preventing and reducing abuse and addiction and enhancing aspects of cooperation and partnership between individuals and different sectors.
The campaign comes within the community competition launched by the Ministry of Health as part of the activities carried out by the National Committee to Combat Narcotic Drugs and Psychotropic Substances, which is held every two years. The campaign included a visual presentation about the competition, its objectives, and the activities, events and community initiatives it included, aiming to raise community awareness and contribute to reducing the danger of drugs and psychotropic substances.
The launch of the campaign was sponsored by His Excellency Sheikh Al-Mundhir bin Ahmed Al-Marhoon, Wali of Muttrah, in the presence of a number of officials.