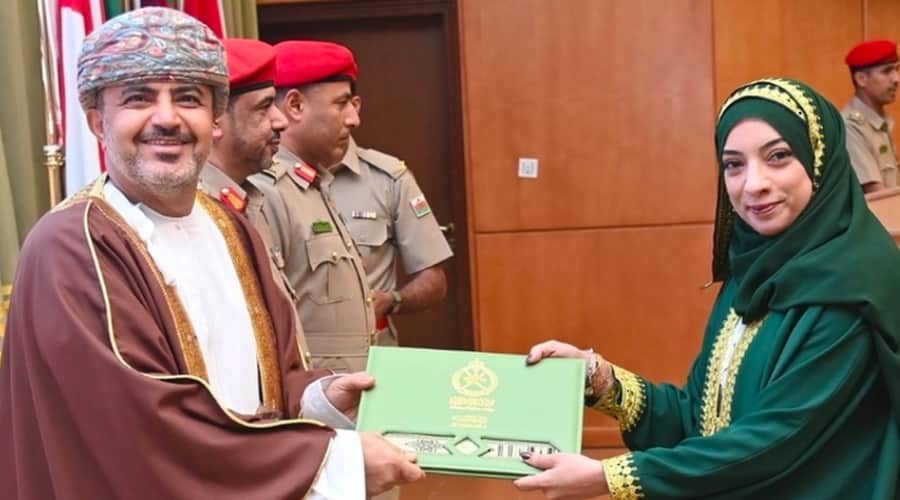 Muscat (ONA): The National Defence College, based at the Academy for Strategic and Defence Studies, today marked the passing out of its 9th batch. The ceremony was held under the auspices of Said Hamoud Al Ma'awali, Minister of Transport, Communications and Information Technology.
The 9th batch, which began on 2 September 2021, brought together senior officers of the Sultan's Armed Forces (SAF), the Royal Guards of Oman (RGO), the Royal Oman Police (ROP), military and security departments, as well as senior staff from ministries and other government institutions and establishments.
The National Defence College utilized the latest techniques and technology of visual communication and online education to round up the academic and training course. Through such courses, the college seeks to groom military and civil strategic leaders by furnishing an appropriate environment for innovative thinking, learning, research and self-development.
The course enables the participants to acquire knowledge, expertise, skills, values approaches that empower them to take up leading positions, and thereby contribute to drafting public policies, developing national strategies and taking sound decisions in the fields of security and defence.