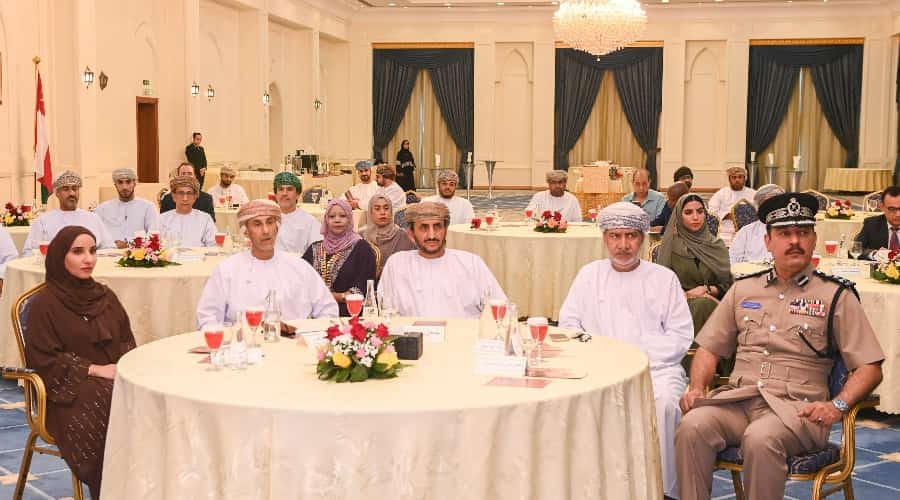 Muscat: The National Committee to Combat Human Trafficking (NCCHT) today launched the second edition of the national awareness campaign titled "Insan" (Human) to outline the concept of human trafficking and its related international agreements, besides highlighting the Sultanate of Oman's efforts on tackling the phenomenon.
The campaign targets audiences from all segments of society. It publishes public awareness messages in Arabic, English, Urdu, Bengali and Filipino, among other languages.
The messages are published through different channels like street billboards, digital screens at Muscat International Airport and Salalah Airport, websites, platforms and social networks. This is in addition to social events, activities, lectures, workshops, features, press releases, TV and radio interviews.
In comments about the campaign, Sheikh Khalifa Ali Al Harthy, Foreign Ministry's Undersecretary for Political Affairs and Chairman of the NCCHT, said, "The Sultanate of Oman accorded a great attention to combating the crime of human trafficking and all its practices, which contravene lofty human principles and values, impede human rights and insult human dignity."
Al Harthy added that, given the importance of society's role in addressing this crime, Oman focused on community awareness about the crime. As a first step, Oman established the NCCHT website, which provides a comprehensive account of laws and measures on identifying trafficking victims, the method of reporting cases of human trafficking to the authorities and ways to seek assistance through 14 international languages, said Al Harthy, noting that the two-month campaign begins today and lasts till 30 October 2023.
In its second edition, the national awareness campaign "Insan" will contribute to the consolidation of the mechanism of detecting and reporting human trafficking by highlighting its indicators, negative impacts and legal consequences.
The campaign's launch ceremony was held at the Diplomatic Club. – ONA