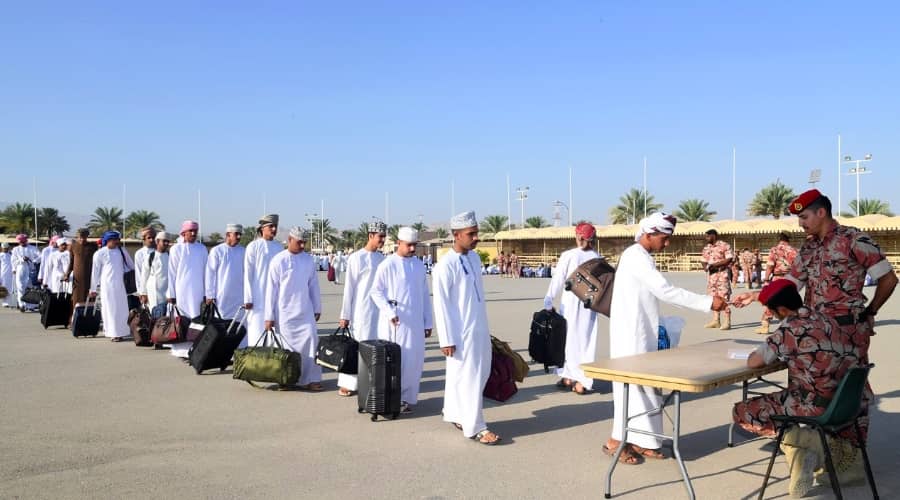 Muscat: A new batch of citizens joined the Royal Army of Oman for military training and joining its units, in coordination with the Ministry of Labor.
This comes as a continuation of the national efforts made by the Sultan's Armed Forces to absorb citizens looking for work.
The trainees will undergo the basic military training program as new soldiers to join their peers in the Royal Omani Army, after passing the stages of acceptance, evaluation, medical and physical tests and examinations that were previously conducted for them.
The Royal Omani Army has harnessed all its expertise and capabilities in terms of specialized manpower, administrative and health requirements, and means of transportation, in order to provide the appropriate environment to quickly implement the procedures for joining military service. This is a part of the relentless efforts of the Sultan's Armed Forces to accommodate the citizens in accordance with the plans and programs set-for recruiting National cadres