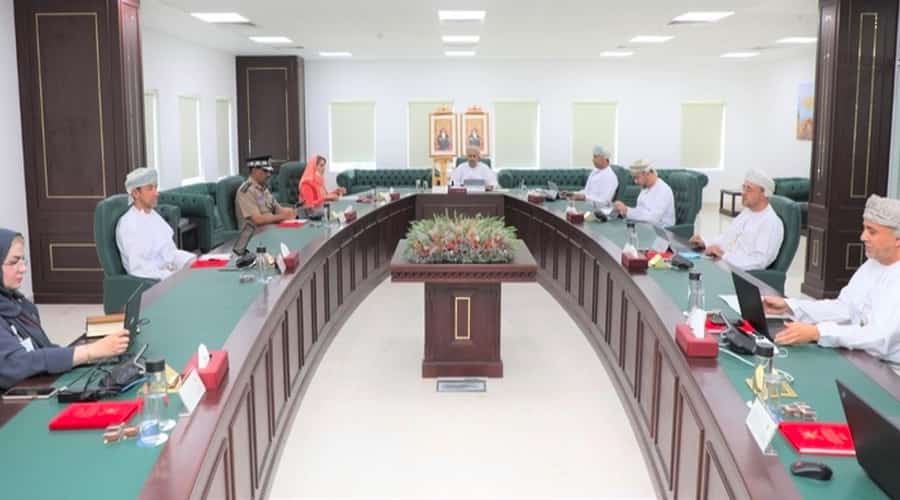 Muscat (ONA) : The Board of Directors of the Public Authority for Special Economic Zones and Free Zones (OPAZ) held its first meeting in 2022, under the chairmanship of Dr.Ali Masoud Al Sunaidy, Board Chairman.
In light of the support given by the Board to small and medium enterprises (SMEs) in the zones affiliated to the Authority, the Board approved during the meeting, the new commercial registration fees for SMEs after obtaining the necessary approvals from the departments concerned.
In view of the approval, the registration fees and the registration renewal of SMEs in the Special Economic Zone at Duqm (SEZD) have been amended to be the same as the approved fees of the activities of InvestEasy.
During the meeting, the Board reviewed the efforts and contributions made by OPAZ towards social responsibility in all the zones affiliated to the Authority, and the Authority's plans to enhance the lifestyle in SEZD in particular. The Board was briefed on the efforts made by the departments and the operating companies to localize investments in the Special Economic Zone at Duqm, Sohar Free Zone, Salalah Free Zone, and Al Mazyouna Free Zone.
The Board further reviewed the efforts of the Authority in completing some road projects of the schemes, the construction of the main and secondary roads of Saay Commercial neighborhood, and the light and medium industries zones.