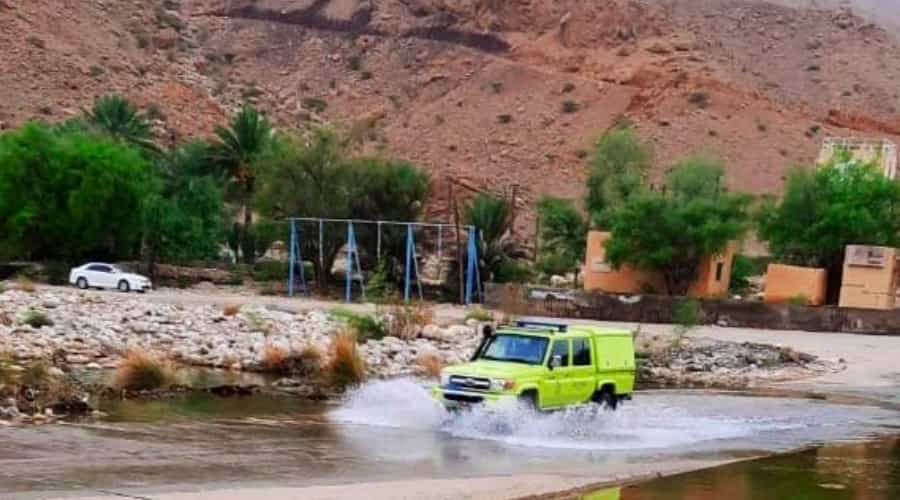 Muscat: The Civil Defense and Ambulance Authority clarified that no casualties were recorded yesterday as a result of heavy rains and the flow of valleys, stressing that it has taken all legal measures towards those who endanger themselves and others; Like some people swimming in dangerous places and waiting for the valleys to arrive.
The authority's teams in the Civil Defense and Ambulance Department in South Al Batinah Governorate support the concerned authorities to open the paths of roads damaged by heavy rains and the flow of valleys, and harness their capabilities and capabilities to protect citizens, residents and visitors to the Sultanate of Oman.
The rescue teams dealt with 12 reports of people being detained in vehicles in wadi streams in the governorates of (North Al Batinah, Al Dakhiliya, Al Dhahirah, and Al Buraimi), and 13 people were rescued from wadi streams, all of whom are in good health.
The formation of cumulus clouds continue today and tomorrow over the Hajar Mountains and adjacent areas, with chances of thunderstorms of varying intensity, accompanied by the flow of valleys that are sometimes torrential.