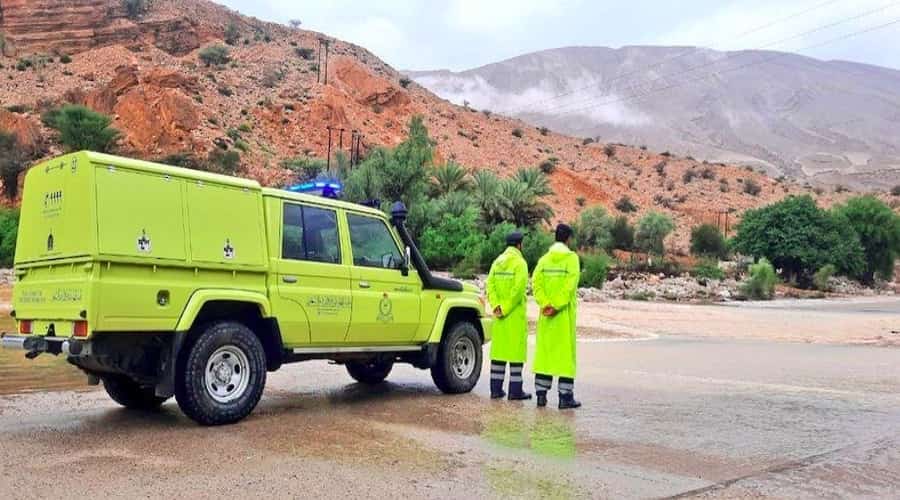 Muscat: The Authority for Civil Defence and Ambulance (ACDA) has said that no human losses were registered yesterday, 1 August 2022, in the aftermath of heavy rains and overflowing of wadis. The ACDA warned that it would take legal action against people who take risks (by braving wadis) or endanger the lives of others.
The ACDA's teams in South Al Batinah Governorate are currently embarked on opening roads by removing debris and extending full support to citizens, residents and visitors of the Sultanate of Oman.
The rescue teams acted on 12 reports of vehicles entangled in wadis in the governorates of North Al Batinah, A'Dakhiliyah, A'Dhahirah and Al Buraimi.In the process, they rescued 13 people who were stranded in wadis and reported that all enjoy good health.
Cumulus clouds continue to overcast the skies of Al Hajar mountains and adjoining areas today and tomorrow, with chances of moderate to heavy rains causing wadis to overflow.