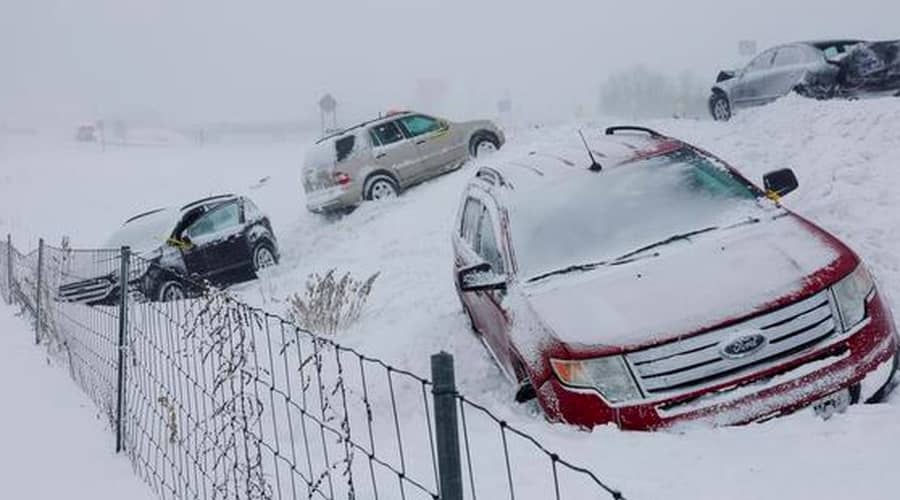 Washington: More than one million Americans and Canadians are facing severe cold weather without power as a massive winter storm continues to pummel North America.
A bomb cyclone, when atmospheric pressure plummets, has brought snow, strong winds and freezing temperatures.
Nearly 250 million are affected, and at least 19 deaths have been linked to the storm that extends more than 2,000 miles (3,200km) from Quebec to Texas, BBC news reported.
Thousands of flights have been cancelled during the exceptional weather conditions.
The western US state of Montana is the worst hit by the cold, with temperatures dropping to -50F (-45C).
Coastal flooding has been seen in America's north-eastern New England region, inundating communities and downing power lines.
Even the usually milder southern states of Florida and Georgia are experiencing hard-freeze warnings.
The only region that has largely been spared the cold weather is California where continental mountain ranges are helping to protect the Golden State.
In Canada, the provinces of Ontario and Quebec were bearing the brunt of the Arctic blast.
Much of the rest of the country, from British Columbia to Newfoundland, was under extreme cold and winter storm warnings.