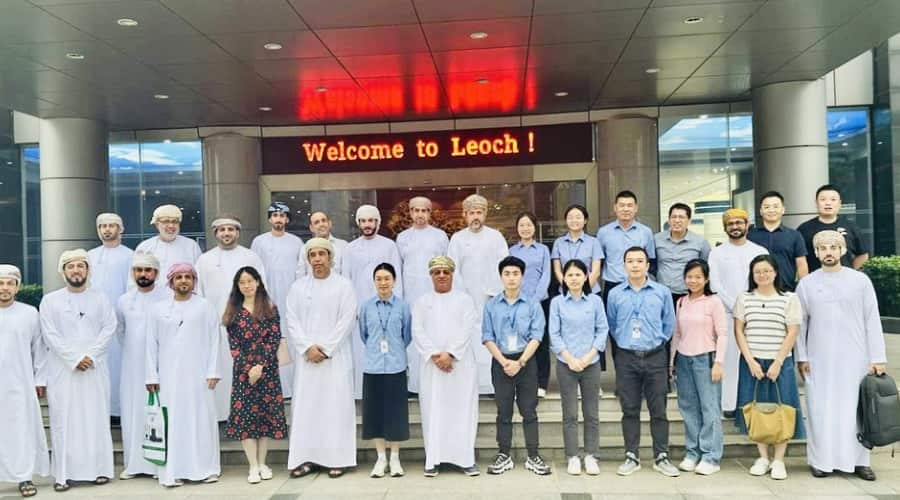 China: A number of business leaders from Al Buraimi Governorate visits China today. With the aim of exploring new investment opportunities and creating commercial partnerships, this was organized by the branch of the Oman Chamber of Commerce and Industry in Al Buraimi Governorate.
Zaher bin Mohammed Al Kaabi, Chairman of the Board of Directors of the Oman Chamber of Commerce and Industry in Al Buraimi Governorate (head of the visiting delegation), said: This visit, which continues until the 18th of this October, comes within the programs organized by the branch to learn about products and factories, in addition to enhancing aspects of trade and investment cooperation.
Increasing the volume of trade exchange and creating commercial partnerships between representatives of the private sector. He stated that the program will include a visit to the Canton Fair (Guangzhou), which includes a large number of companies operating in the sectors of solar energy, lithium electric batteries, new energy resources, and smart mobility, in addition to the bicycles, spare parts, consumables, and industrial and service products sectors.
He explained that during the visit, bilateral meetings and meetings will be held with representatives of Chinese factories and companies in various fields, in addition to field visits, exploring available opportunities in the targeted sectors, and visiting Chinese commercial and industrial organizations.