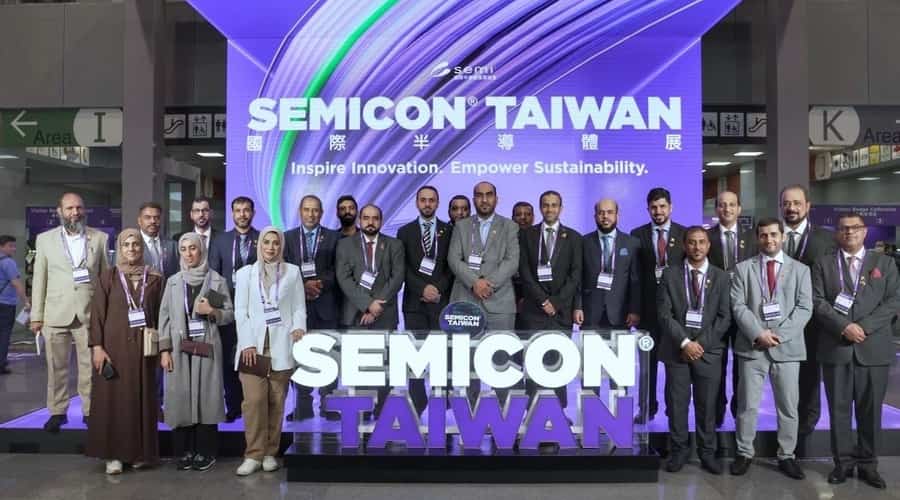 Sohar:  The trade delegation of the branch of the Oman Chamber of Commerce and Industry in the North Al Batinah Governorate, visiting the Taiwanese capital Taipei, visited the World Trade Center, as part of the program of meetings and visits carried out by the delegation in coordination with the Commercial Office of the Sultanate of Oman in Taipei.
The delegation met with the President and members of the Taipei Chamber and officials at the World Trade Center. The delegation also visited the Software Park and Digital Data Systems Complex, in addition to visiting the World Semiconductor Exhibition, in which about 900 companies specializing in semiconductor systems participate, and listening to commercial, industrial and marketing experiences in The field of semiconductor industry and its systems.
During this visit, the delegation will focus on the trade and industry sectors in the fields of information systems, mining, iron, aluminum, and semiconductors, as well as automobile spare parts, plastics, medical industries, and food and agricultural industries.