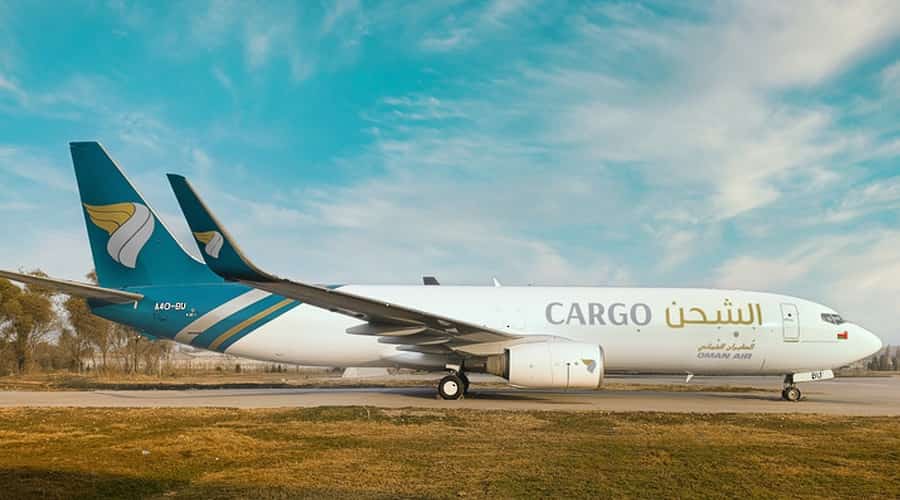 Muscat: Oman Air today has taken delivery of its first aircraft that is fully designated for air cargo services.
The Boeing 737-800 was transformed to a cargo aircraft. It is distinguished for being fuel-efficient (consumes 20% less fuel) and having reduced carbon emissions compared to previous generation cargo aircrafts.
Moreover, the aircraft has a capacity to carry 23.9 tons of cargo to a distance of 3750 kilometers.