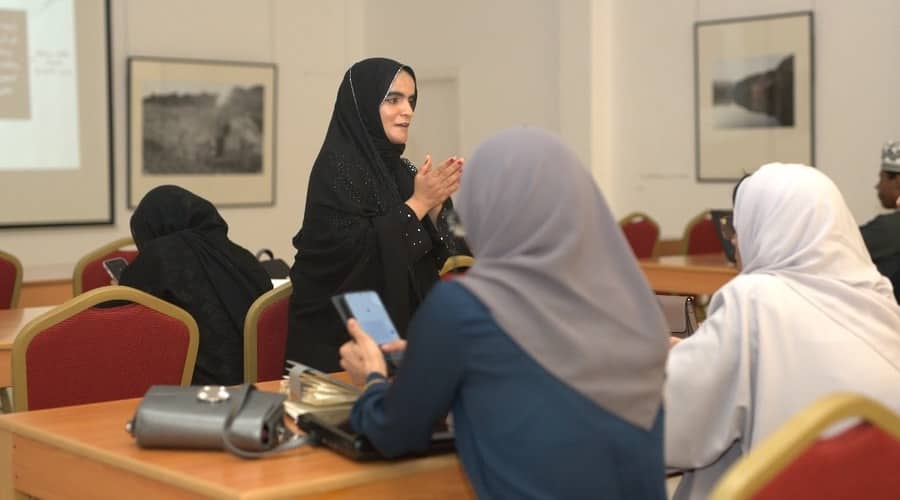 Muscat: A workshop was held today at the Cultural Club, in cooperation with the Oman Blockchain Club, on artificial intelligence, at the club's headquarters in Qurum, presented by Kawthar Al Fahdiya, a specialist in artificial intelligence applications.
The episode highlighted the importance of technology in the field of artificial intelligence in light of the rapid technological developments and the emergence of what is known as chat GPT.
The seminar discussed the linguistic and technical definition of the concept of artificial intelligence and the history of its emergence. It also reviewed its main developments, discussed live applications on the effective communication system, and presented examples of global experiences in this field. Speaking about effective communication (chatGpt), a comprehensive definition of this new concept was presented, a review of its most important features, future potential, investment opportunities in it, and a practical application of its use.
A number of interested people from all age groups participated in the event, and it represented an opportunity to exchange knowledge and practical experiences, which will contribute to enhancing the cultural and technological thought of the recipients.