A Information told to a "Local Arabic news channel" that the bus accident today in the Eastern Mountains in the Wilayat of Al-Hamra was on a trip organized by the Ministry of Social Development.
The information stated that the dilapidated bus was carrying orphans who were going on a trip to the Eastern Mountain.
The police had said that the collapsed bus was carrying 19 passengers, and the accident resulted in the death of 5 people and the injury of 14 others, between moderate and serious.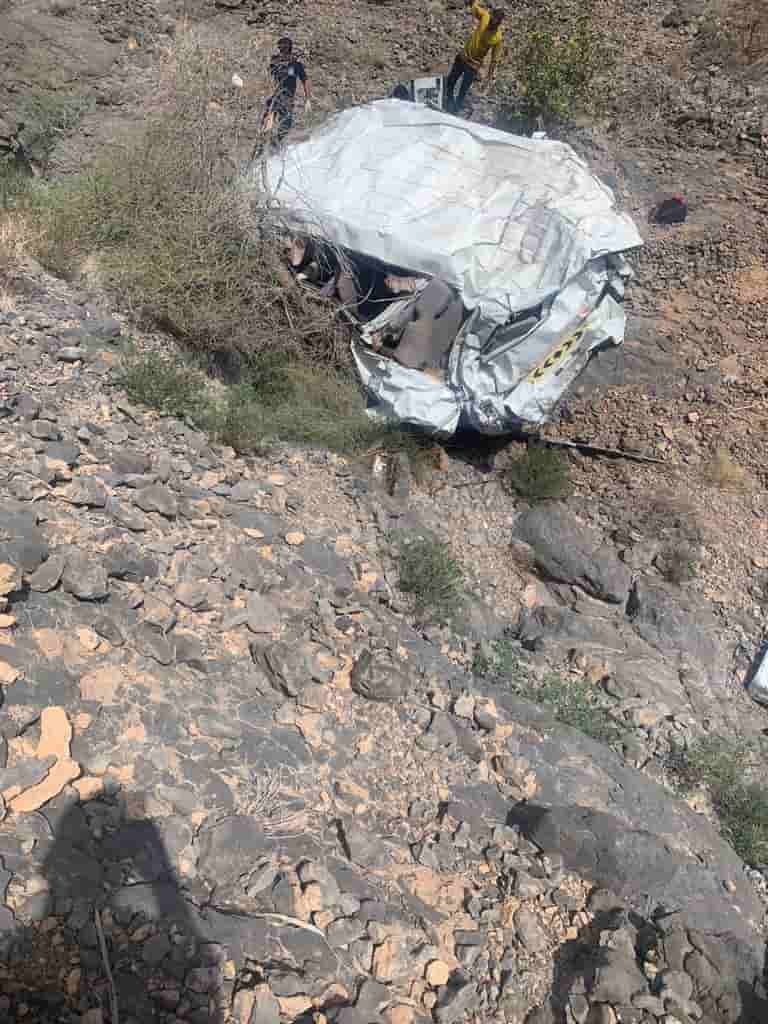 The Ministry of Social Development had not issued a statement about the incident.
*Pictures are circulating about the accident