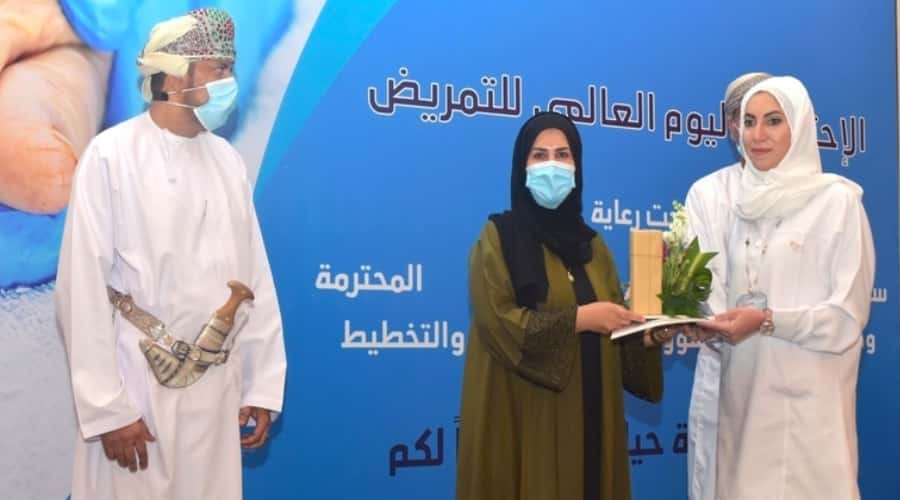 Muscat: The Sultanate of Oman, represented by the Ministry of Health today marked the International Nurses Day, which falls on 12 May every year.
This year's theme of the International Nurses Day is "Nurses. A Voice to lead-invest in nursing and respect rights to secure global health."
The Ministry of Health also organized an event under the patronage of Dr. Fatima Mohammed Al Ajmi, the Ministry of Health's Undersecretary for Administrative, Financial and Planning Affairs.
The event aimed to motivate and encourage nurses to exert more efforts in enhancing the quality of care given to patients, which will reflect positively on the quality of health care in the country in line with Oman Vision 2040.