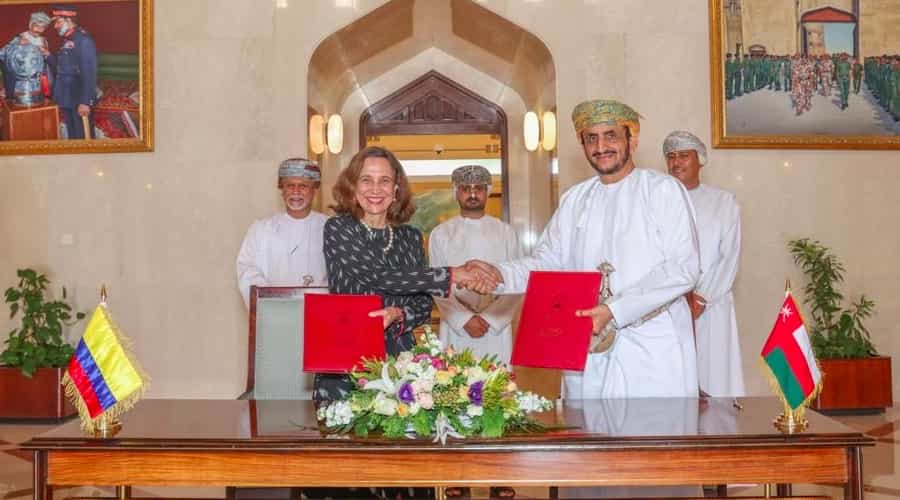 Muscat: Oman, Colombia sign pact for mutual exemption of entry visas
In a statement Oman news agency said: The Sultanate of Oman and the Republic of Colombia signed at the Foreign Ministry here today an agreement on Mutual Exemption of Entry Visas for holders of diplomatic, special, official and service passports.
The step comes within the framework of promoting bilateral relations between Oman and Colombia in various fields.
The agreement was signed on behalf of the government of the two countries by Sheikh Khalifa Ali Al Harthy, Undersecretary of  the Foreign Ministry for Diplomatic Affairs and Ana Munoz de Gaviria, Ambassador of the Republic of Colombia to the Sulanate of Oman.