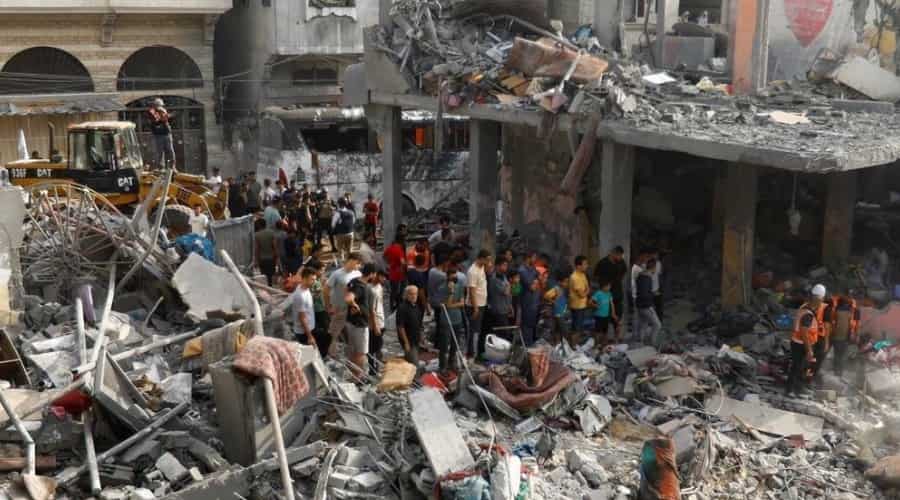 Muscat: The Sultanate of Oman has expressed its condemnation and denunciation of the Israeli occupation forces' targeting Jabalia camp in Gaza Strip, leaving hundreds of innocent civilians dead or injured.
In a statement issued by the Foreign Ministry today, Oman described the ongoing indiscriminate and brutal aggression against Gaza Strip and the rest of the occupied Palestinian territories as a war crime and a flagrant violation of the international law and the international humanitarian law.
In the statement, Oman said that targeting public facilities and killing and besieging civilians constitute a heinous aggression against humanity.
Oman urged the international community and the Security Council to put an immediate end to these inhumane practices against the Palestinian people, who, it affirmed, only demand their inherent rights that are approved by resolutions of international legitimacy.
The statement pointed out that the resolutions issued by the Security Council legitimize the Palestinians people's right to regain their occupied lands and live in freedom and dignity within the purview of the Two-State Solution.