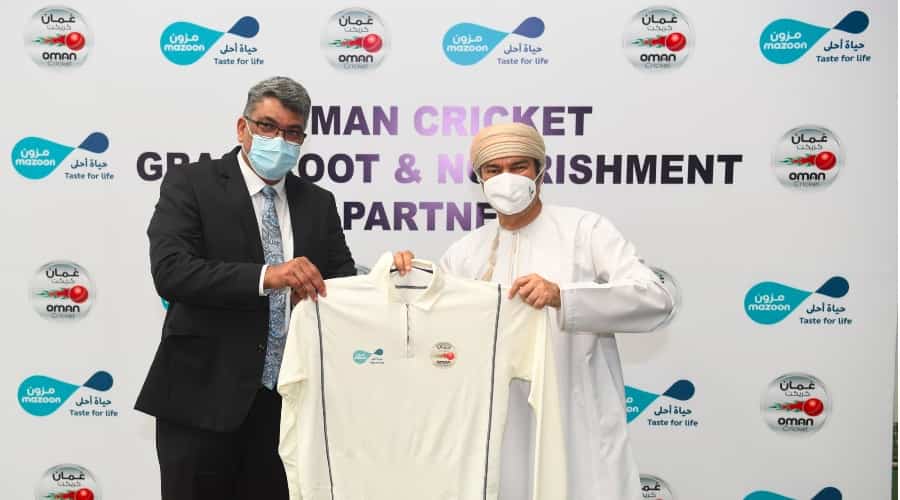 Muscat: Oman Cricket is proud to announce Mazoon Dairy as it's Grassroot and Nourishment Partner. This partnership will help us to expand our reach to develop cricket in Oman from Grassroots.
One of Oman Cricket's goals has been to secure the sport's long-term future In the country and build a pipeline that produces home-grown players of an international standard on a regular basis.
This partnerships is seen by key stakeholders of the organization as one that reaffirms that commitment.
Speaking of the partnership, Mr. Pankaj Khimji, Chairman of Oman Cricket enthused, "I am beyond ecstatic today. As they say, the cream always rises to the top and by focusing on values such as sustainable growth and community empowerment, Mazoon day has done exactly that over the past fiver years. These are ideals that we at Oman Cricket share too, so it is a real pleasure to announce Mazoon Dairy as our Grossroot and Nourishment partner".