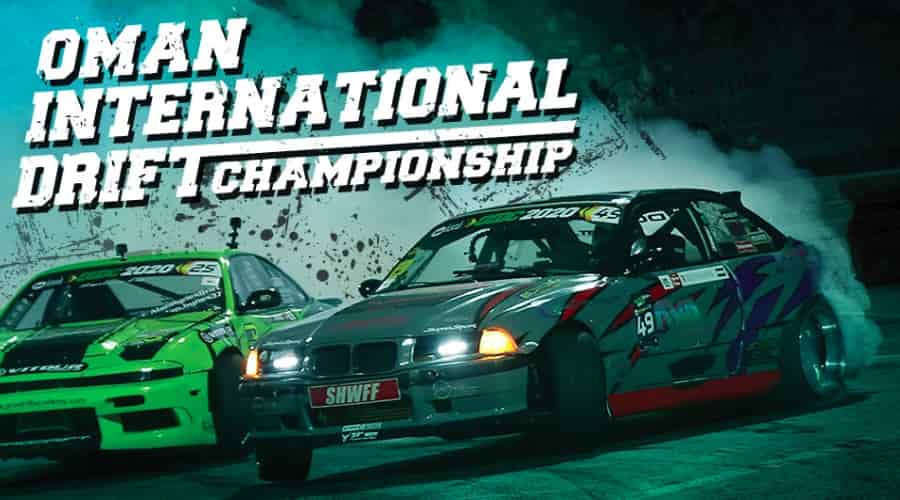 Muscat: The Oman Automobile Association (OAA) today held press conference unveil the details of the International Oman Drift Championship and the Rally Oman Sohar International which will be held this month with the participation of contestants from Oman and other countries.
The conference was attended by Sulaiman Abdullah Al Rawahi, General Director of OAA, as well as the directors of the two championships
Al Rawahi said that the association has resumed its international activities after a halt caused by the Covid-19 pandemic. He added that the two championships will include participants from more than 20 countries, comprising a host of renowned drivers. The events will be held in compliance of preventive measures.
On his turn, Fahmi Nasser Al Busaidi, Director of the International Oman Drift Championship said that the competition will kick off on 20 and 21 January 2022 on OAA's Muscat Arena with 56 participants from 17 countries.
Meanwhile, Anwar Ali Al Zadjali, Director of the Rally Oman Sohar International said that the 3 day rally will kick off on 27 January 2022 in several locations in the Governorate of Muscat and the Governorate of South Al Batinah.
Al Zadjali added that the rally will see the participation of the international champion and winner of Dakar 2022 Rally Nasser Saleh Al Attiyah from Qatar, the returning Omani veteran driver Hamad Al Wahaibi, winner of the former edition of the Rally Oman Sohar International Abdullah Al Rawahi and the Qatari driver Nasser Khalifa Al Attiyah