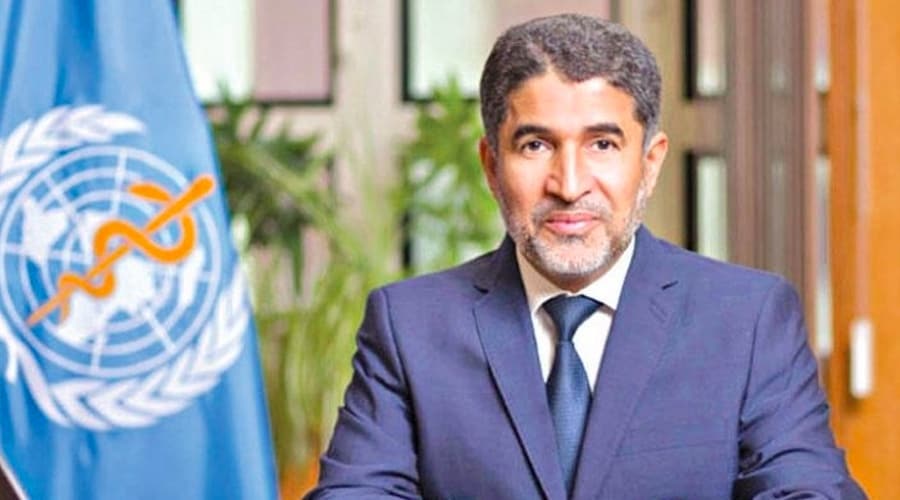 Muscat: Dr. Ahmed Salim Al Mandhari, Regional Director of the World Health Organization (WHO) for the Eastern Mediterranean Region, has commended the efforts made by Oman to limit the spread of antimicrobial resistance by drafting and applying strategies and policies that yielded fruit over time.
Al Mandhari told Oman News Agency (ONA) that the measures include the legalization of antibiotics use and the limitation of access to antibiotics, whether by government or private institutions, except on prescriptions from a treating doctor. Such measures were badly lacking in many countries in the world, resulting in the emergence of resistant types of bacteria, said Al Mandhari.
He added that Oman's hosting of the Third Global High Level Ministerial Conference on Antimicrobial Resistance (AMR) reflects the country's keenness, as well as the interest of other countries and international organizations, to regulate the use of antibiotics. The absence of such a collective action will undoubtedly affect human health and society by allowing the emergence of microbes that resist antibiotics, Al Mandhari observed.
He affirmed that the conference calls the attention of all to the significance of devising strategic plans and applying realistic measures to rationalize the use of antibiotics—both for human beings and animals. This, he said will protect individuals and societies and avoid reaching a stage where it becomes impossible to get antibiotics for the least infections, he added. – ONA