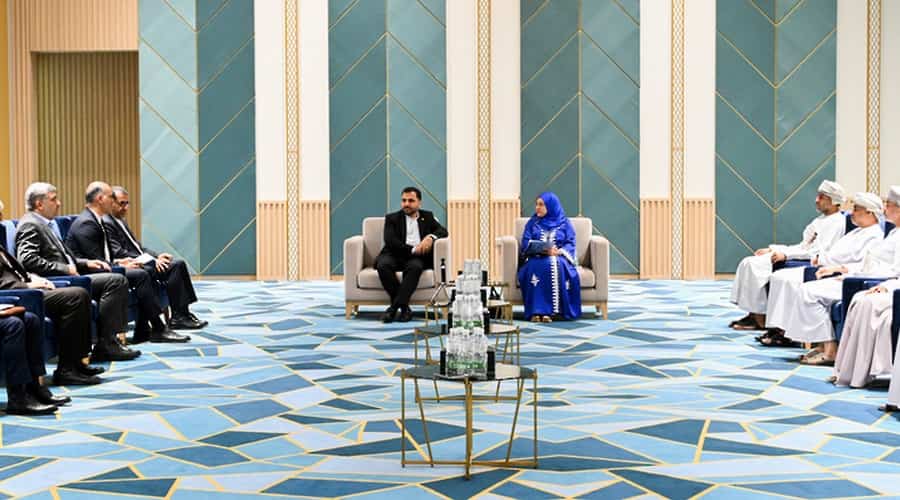 Muscat: The Sultanate of Oman and the Islamic Republic of Iran explore means of expanding cooperation horizons, especially in fields of space sciences, technology, exchange of experiences and joint training between higher education academic institutions, as well as academic exchange.
This came when Dr. Rahma Ibrahim Al Mahrouqi, Minister of Higher Education, Research and Innovation received here today Issa Zarepour, Minister of Information and Communications Technologyof Iran.
The two sides reviewed bilateral relations and areas of cooperation in various fields related to higher education, research and innovation.
They also discussed forming joint research teams to contribute in the process of knowledge-transfer and contributing to the economy.
Further, the two sides touched on the topic of establishing startups based on innovation.
Moreover, the meeting discussed holding joint events in the fields of research and innovation and the possibility of establishing branches for Iranian universities in Oman.
The meeting was attended by Dr. Saif Abdullah Al Hadabi, Undersecretary of the Ministry of Higher Education, Research and Innovation for Research and Innovation and Dr. Ali Amer Al Shidhani, Undersecretary of the Ministry of Transport, Communications and Information Technology for Information Technology. – ONA