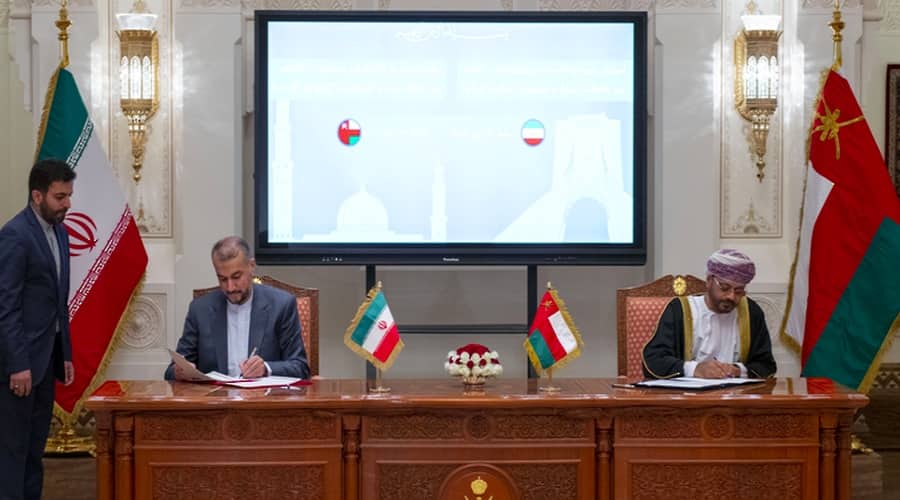 Muscat (ONA) : The Sultanate of Oman and the Islamic Republic of Iran today signed eight memoranda of understanding (MoU) and four cooperation programmes covering a range of fields. The pacts were inked on the sidelines of the current visit of Iranian President Dr. Ebrahim Raisi to Oman 
Foreign Minister Sayyid Badr Hamad Al Busaidi and his Iranian counterpart Dr. Hossein Amir Abdollaian signed the first, second and third MoUs covering "diplomatic studies and training", "radio and television" and "higher education, research and innovation", respectively. 
The Fourth agreement, in the field of oil and gas, was signed by Dr. Mohammed Hamad Al Rumhy, Minister of Energy and Minerals, and Iran's Minister of Oil, Javad Owji.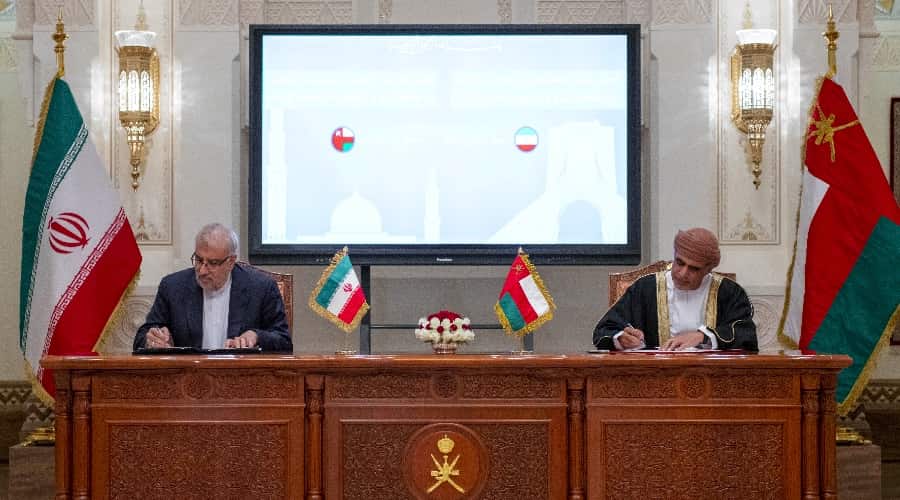 The fifth MoU, in the field of transport, was signed by Eng. Said Hamoud Al Ma'awali, Minister of Transport, Communications and Information Technology, and Rostam Qasemi, Minister of Transport and Urban Development.
The sixth, seventh and eight MoUs were signed by Qais Mohammed Al Yousef, Minister of Commerce, Industry and Investment Promotion, and Sayed Reza Fatemi Amin, Minister of Industry, Minerals and Trade covered the areas of "agriculture, livestock and fisheries", "plant protection and agricultural quarantine" and "specifications, measurements and conformity assessment".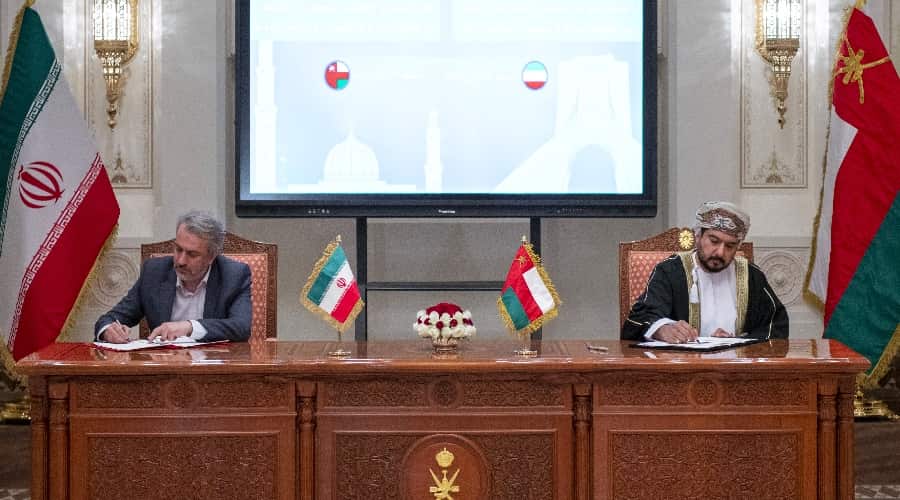 The Sultanate and Iran signed for programmed of cooperation. The first, in the fields of trade, investment and services, was signed by Al Yousef and Fatemi.
The second, third and fourth, in the fields of "labour and employment", environment" and "sports" were signed by Sheikh Khalifa Ali Al Harthy, Foreign Ministry's Undersecretary for Diplomatic Affairs, and Iran's Ali Riza Biman Bak, Undersecretary of the Ministry of Industry, Mines and Industries.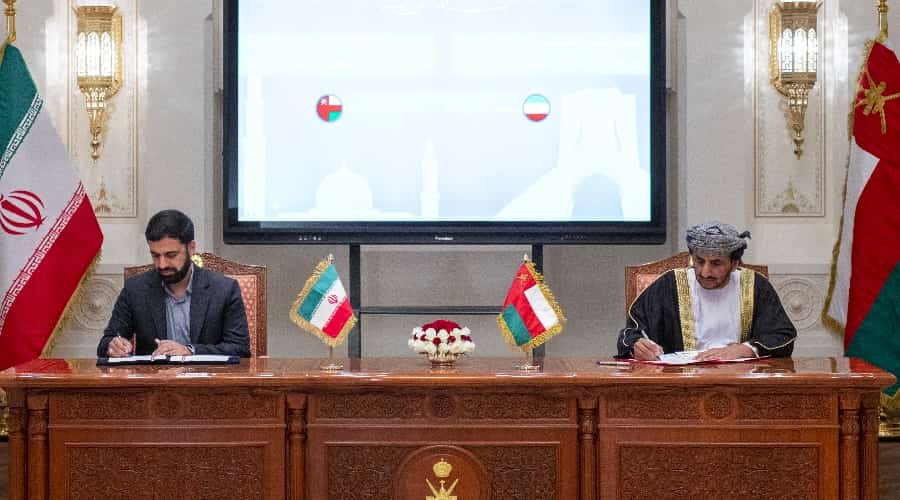 Sayyid Badr said in a statement to Oman News Agency (ONA) that "Omani-Iranian relations are deep-rooted in history and growing at a steady pace. The current visit of Iran's President to the Sultanate of Oman reaffirms these relations and brings about a new set of programmes of cooperation in different fields." 
Sayyid Badr added that a new package of pacts will follow on the heels of the MoUs signed today. They will be unveiled later as an outcome of this visit.
On his turn, Al Yousef pointed out that a joint team will put in context the agreements signed by the two sides today.