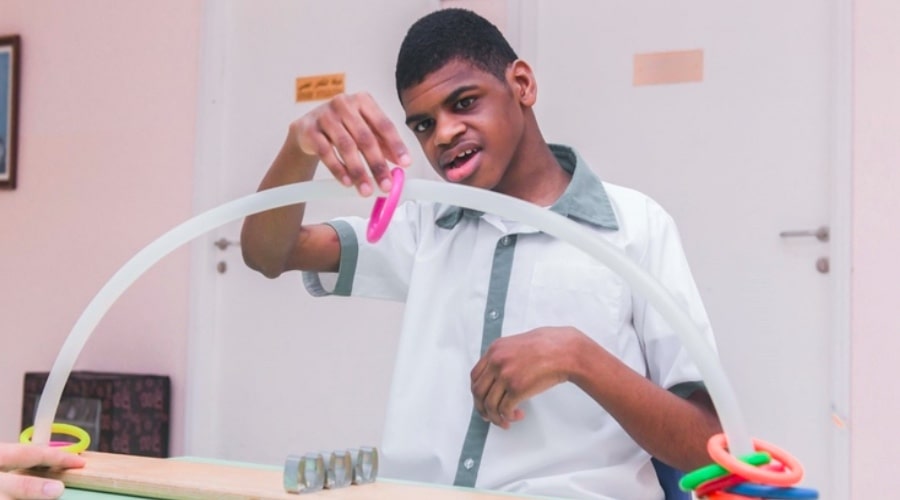 Muscat: The Sultanate of Oman will celebrate tomorrow the International Day of Persons with Disabilities, which falls on December 3 of each year, and the Ministry of Social Development works to empower, rehabilitate and care for persons with disabilities to rely on themselves in managing their lives, as it offers a set of programs Various social care and services for this group, through the Vocational Assessment and Rehabilitation Center, which aims to care for and rehabilitate people with mental disabilities whose condition is amenable to vocational rehabilitation.
The number of enrollments in the center's programs until the end of 2021 was (58), including (31) males and (27) females. The "Al-Aman Rehabilitation Center" also provides its enrollees with a number of social, health, rehabilitative, psychological and therapeutic services, until the end of 2021. The total number of children enrolled in the center was (315), including (204) males and (111) females, in addition to the "Al-Wafa Centers for the Rehabilitation of Persons with Disabilities", which aims to care for children with disabilities from the age of (2-14) years of both genders. Those who suffer from various simple and moderate mental disabilities, hearing impairment, and motor disability, as the number of enrollment in these centers reached (2590), including 1551 males and 1039 females until the end of 2021 AD, distributed in 27 centers in various governorates.
There are also special rehabilitation centers that provide services at the expense of the Ministry for persons with disabilities, which work in conjunction with the role assigned to government institutions and centers, as they provided services in 2021 AD to (1498) enrollees, of whom 1077 are males and 421 are females, and the Ministry also provides A group of prosthetic devices and other supportive services for persons with disabilities, as their number during the year 2021 AD reached (2484) individuals, including 1213 males and 1271 females, and the number of persons registered in the disabled card system granted to persons with disabilities reached (1732) individuals, including 1116 males and 616 of the females.