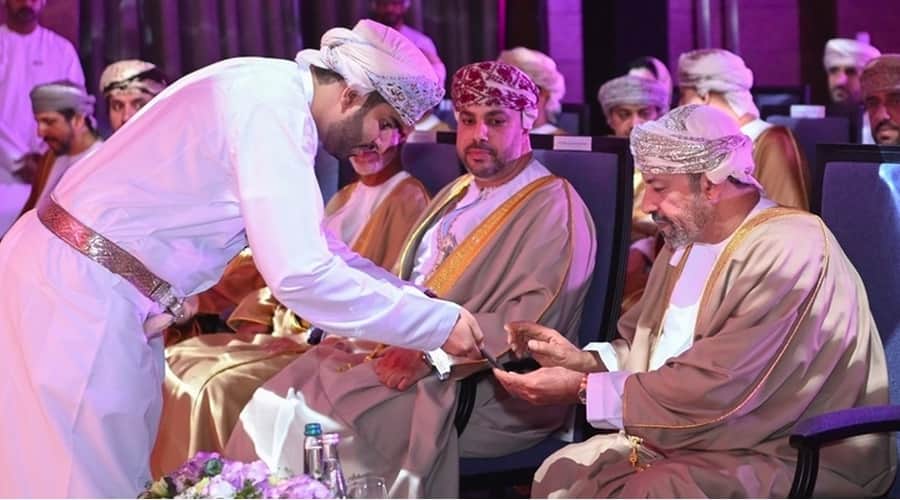 Muscat: The Royal Academy of Management (RAM), acting in partnership with the Ministry of Interior and governorates of the Sultanate of Oman, today launched the "National Initiative for the Development of Local Administration" (NIDLA).
The initiative seeks to consolidate capacities in areas of governance, administrative and economic decentralization. It introduces the best practices in local administration, with the aim of developing the governorates and enhancing competitiveness.
Sayyid Hamoud bin Faisal Al Busaidi, Minister of Interior, who presided over the ceremony, said that the initiative targets harnessing the capabilities necessary for improving the functions of the State's Administrative Apparatus in line with the requirements of the next phase of development in Oman.
The minister spoke about measures to restructure the State's Administrative Apparatus and related Royal decrees and directives that outlined prospects for the future vision of the Renewed Renaissance process. The overall objective, he observed, is to enable Omani governorates to manage and invest their potentials and train local human resources, being the basic pillars shouldering the government's responsibilities in the development march.
Dr. Ali Qassim Al Lawati, President of the Royal Academy of Management, pointed out that the NIDLA constitutes an important milestone in the path of the RAM, which, he said, specializes in grooming local leaders and promoting economic decentralization.
The NIDLA comprises three components: "Executive Programmes", "Quality indicators for services in governorates" and related "Studies".
The "Executive programmes" will be implemented in partnership with major local, regional and international establishments. These include the "Governors Programme", which seeks to develop the capabilities of local leaderships, and the "Field Interviews Programme" that explores the expertise and experiences of specialized local and international leaderships.
The "Quality indicators for services in governorates" component aims to set up a quantifying measurement system to help monitor and develop the level of services rendered to beneficiaries in governorates in a manner that enhances competitiveness and gauges customer satisfaction in each governorate.
The "Studies" component focuses on studies of relevance to the future of local administration, with a view to supporting general policy drafting. This segment specializes in conducting studies about the future of local administration and the development of governorates. It involves local thinktanks and the business community.
The ceremony included the inauguration of the NIDLA launch platform and two specialized sessions, the first titled "Royal directives and visions for the development of governorates" and the second "Governance in local administration in accordance with Oman Vision 2040 and the Governorates System". -ONA