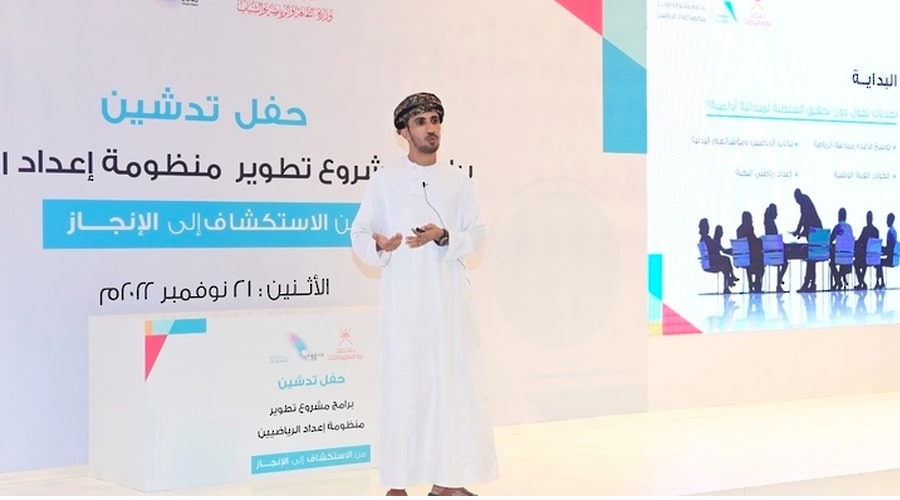 Muscat: The Ministry of Culture, Sports and Youth today launched programmes of a project to develop an athletes' grooming system.
The step seeks to initiate a comprehensive formula for the selection of emerging athletes and provide them with material and logistic support, as well as medical care and psychiatric services.
The programmes kicked off under the auspices of Basil Ahmed Al Rowas, Sports and Youth Undersecretary.
As part of the launch ceremony, the Ministry of Culture, Sports and Youth inked a number of agreements to lend support to nascent sportspersons. The agreements were signed with Oman Athletic Association, Oman Paralympic Committee, Oman Weight Lifting and Physical Fitness Committee and the Oman Fencing Committee.
Oman launches Programmes for Athletes Grooming System pic.twitter.com/b7qZIJX357

— Arabian Daily (@arabiandailys) November 21, 2022
The ministry also signed agreements to set up centres for the preparation of sportspersons in cooperation with Oman Hockey Association, Oman Basketball Association, Oman Athletic Association, Oman Cycling Association, Oman Volleyball Association, Oman Bowling Committee, Oman Fencing Committee and Oman Taekwondo Committee. – ONA