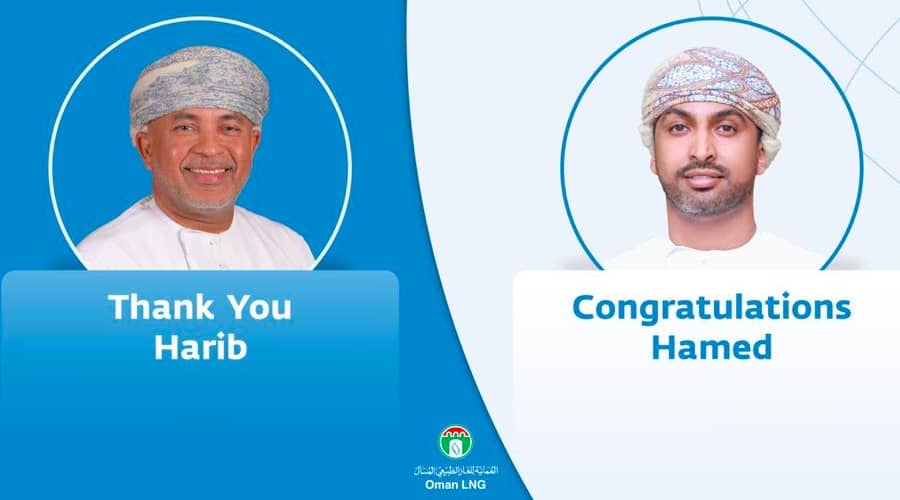 Muscat: OmanLNG CEO Harib Al Kitani has stepped down making way for Hamed al Naamany
In a statement OmanLNG said: On the behalf of the Board of Directors, staff and contractors, OmanLNG is delighted to extend its sincere thanks and appreciation to Harib Al Kitani who has stepped down from his role as Oman LNG CEO, in preparation for his retirement.
With a long successful journey of 4 decades in the industry, Al Kitani's experience has contributed tremendously in shaping Oman LNG as a reliable and trusted supplier of LNG. We wish him all the best in his retirement and a big thank you for all he has done to drive our success. statement added. 
OmanLNG is pleased to congratulate Hamed Al Naamany as the new CEO. Hamed comes with a vast experience of over 20 years in the industry leading critical LNG projects in Europe and USA. Hamed will continue leading OmanLNG in its journey towards being "THE BEST AT WHAT WE DO". said in the statement OmanLNG