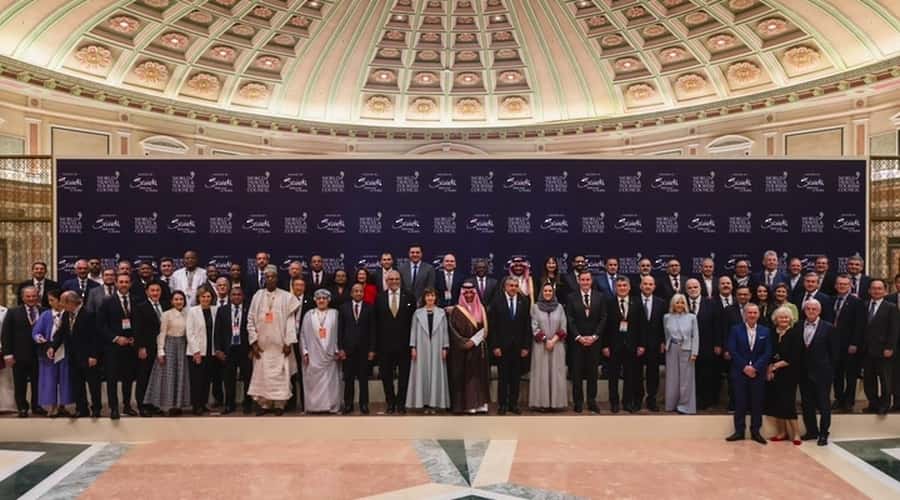 Riyadh: The Sultanate of Oman, represented by the Ministry of Heritage and Tourism, is taking part in the 22ndround of Global Summit of World Travel and Tourism Council (WTTC). The three-day event, which began in Riyadh today, is deemed the extravaganza that influences travel and tourism most.
Oman was represented in the event by Salim Mohammed Al Mahrouqi, Minister of Heritage and Tourism.
The summit sees a large turnout of travel and tourism experts, both from the public and private sectors, as well as investors, tourism organizations, travel agents and operators of tourist destinations from different countries of the world.
The Ministry of Heritage and Tourism recently embarked on the re-assessment of the tourism sector in Oman and devised new plans and programmes to ensure sustained growth of the tourism sector in the aftermath of Covid-19, which impacted the local and international arenas, said Al Mahrouqi.
In a speech at the session of dialogue among world tourism leaders, the minister affirmed the significance of the sector in providing employment and underscored the need to lend enough support to local communities and the private sector so that they could engage in sustainable partnerships based on tourism activity.
He also called for encouraging investment in rural areas, noting that Oman mulls incentives for investors who undertake projects outside Muscat which takes centre stage now.
He also vowed to develop tourism sites and seal contracts with SMEs and privately-owned establishments. – ONA