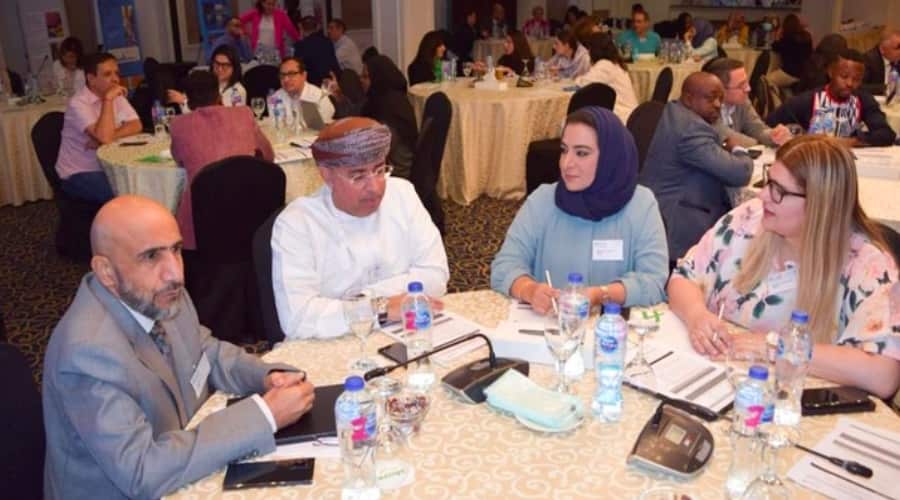 Cairo: The Sultanate of Oman has participated in the joint WHO-UNICEF regional meeting on strengthening risk communication and community participation in the countries of the Eastern Mediterranean, the Middle East and North Africa, which is currently being held in Cairo.
Dr. Ahmed bin Salem Al-Naziri, WHO Regional Director for the Middle East, gave a speech in which he said: Over the past three years, the Covid-19 pandemic has had a significant impact on the lives and livelihoods of individuals, communities and their livelihoods all over the world, and we have faced many challenges coupled with insufficient communication about risks. and public health methods and their lack of consistency and efficacy. He indicated that it is time to invest in developing robust and sustainable strategies for risk communication and management of the information epidemic.
The general meeting aims to contribute to strengthening national capacities in the field of risk communication and community participation by raising awareness of the basic components of any effective national system for communication on community participation, in order to prevent, prepare for and respond to various risks.
The meeting also aims to enhance social and behavioral data and insights and their applications, which include monitoring public opinion on social media, and the opinions of local communities to guide communication efforts on risks, community participation, and other prevention, preparedness and response efforts, in addition to building basic skills to deal with misinformation in proportion to With health emergencies closely related to the Eastern Mediterranean / Middle East and North Africa region.
The Ministry of Health, the Ministry of Agricultural and Fisheries Wealth and Water Resources, the Environment Agency and the Office of the World Health Organization in the Sultanate of Oman participated in the meeting.