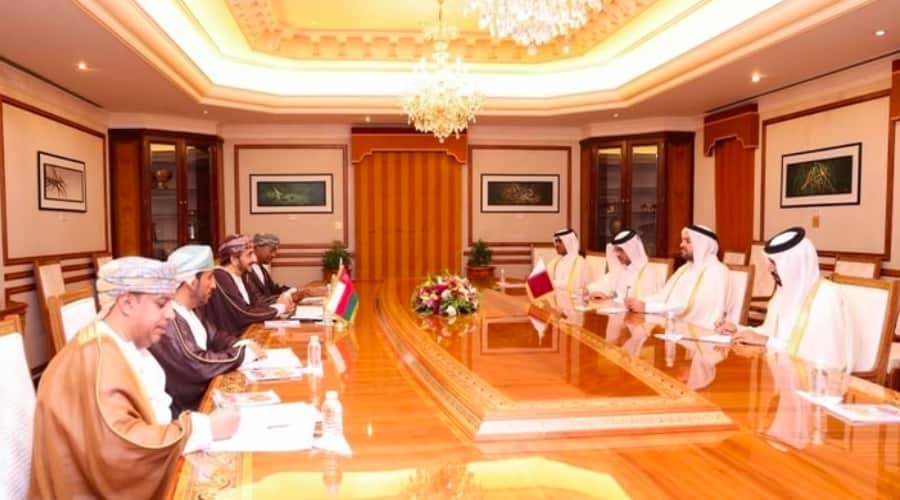 Muscat: A session of political consultations was held here today between the Sultanate of Oman and the State of Qatar.
The two sides discussed several matters of joint interest and ways of developing them. They also exchanged views on regional and international matters of common interest.
During the session, the Omani side was headed by Sheikh Khalifa Ali Al Harthy, the Foreign Ministry's Undersecretary for Diplomatic Affairs, while the Qatari side was headed by Dr. Mohammed Abdulaziz Al Khulaifi, Assistant Foreign Minister for Regional Affairs.
The session was attended by Sheikh Jassim Abdulrahman Al Thani, Ambassador of Qatar to Oman and a number of officials from the two countries' foreign ministries.