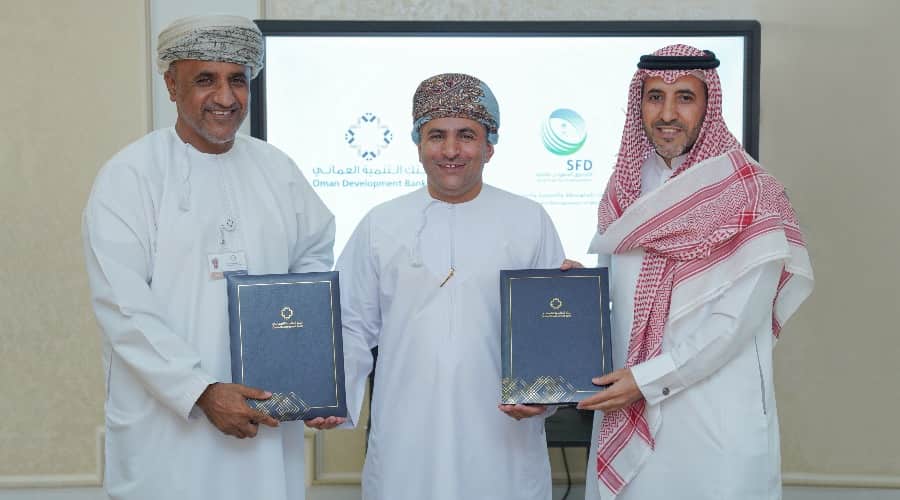 Muscat: The Omani-Saudi joint committee tasked with running the "Programme for Supporting Medium, Small and Microenterprises" signed here today a financing agreement with Oman Development Bank (ODB) to the tune of RO 20 million.
The agreement contributes to supporting ODB's objectives and providing employment opportunities for Omani citizens through the expansion of the bank's lending portfolio. It enhances ODB's strive to back medium, small and microenterprises by providing soft loans for development projects across various sectors. The bank's loans also benefit small self-employed investors and artisans.
The agreement was signed by Zahir Marhoon Al Abri, Director General of Treasury and Accounts at the Ministry of Finance (Head of the Omani side at the Joint Committee), Said Mohammed Al Qahtani, Head of the Saudi side at the Joint Committee and Hamad Salim Al Harthy, Acting CEO of Oman Development Bank.
The aforementioned Omani-Saudi Joint Committee was formed in accordance with a memorandum of understanding (MoU) signed by Oman's Ministry of Finance and the Saudi Fund for Development (SDF) in February 2022. – ONA