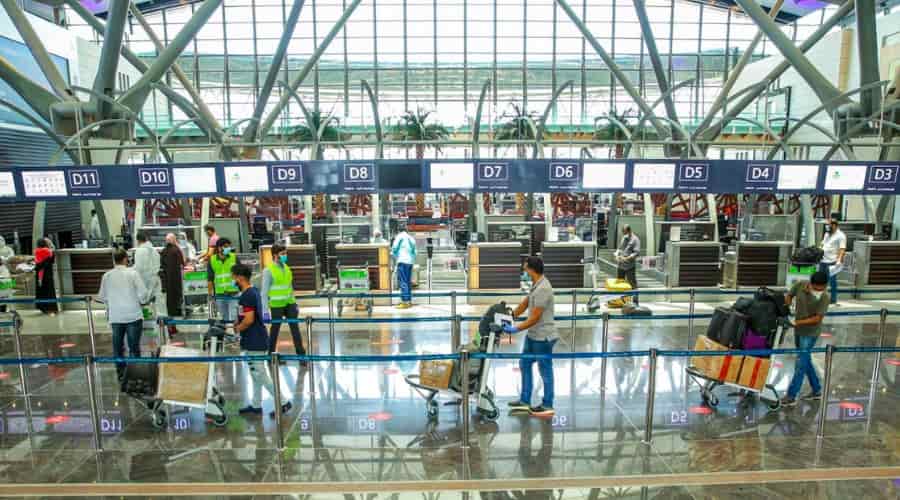 Muscat: Oman's Supreme Committee today announces to suspends flights from 7 countries starting from November 28 at 8am, over new Covid-19 variant.
In a statement Oman news agency said : Covid-19 Supreme Committee has decided to suspend incoming flights from the following countries: South Africa, Namibia, Botswana, Zimbabwe, Lesotho, Eswatini, and Mozambique.
The Suspension, which takes effect from 8 am of tomorrow Sunday 28 November 2021 until further notice, also includes arrivals from any other country if the travelers happened to have visited the above-mentioned countries within 14 days before applying to enter the Sultanate of Oman.
Except for Omani citizens, diplomats, health workers, their families, and citizens of the countries mentioned above who have residency, it is valid in the Sultanate. All those excluded from entering the territory of the Sultanate based on this decision, including Omani citizens, will be subject to a polymerization examination upon arrival and institutional quarantine for seven days, with a re-examination on the sixth day.
The Supreme Committee urges citizens and residents to avoid travel during the coming period unless necessary.