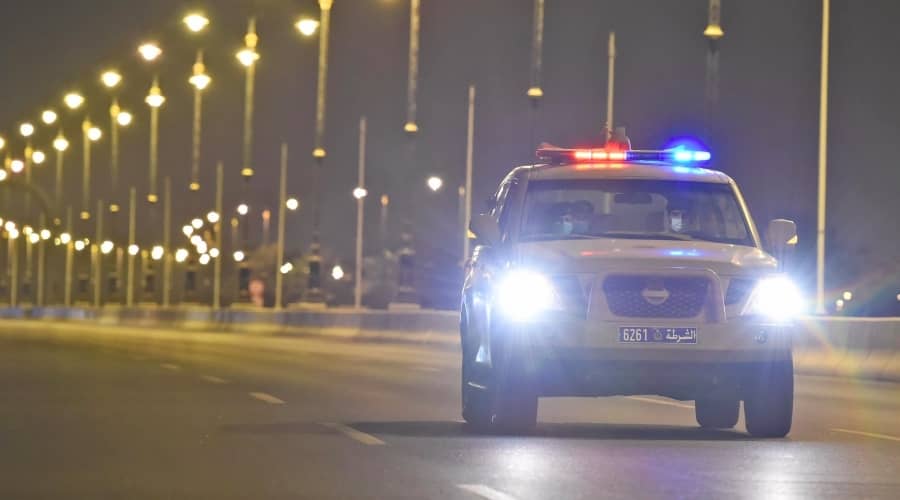 Muscat: Oman to close all commercial activities in North Sharqiyah Governorates starting February 12
The Supreme Committee in charge of discussing the mechanism for dealing with developments resulting from the spread of the Coronavirus (Covid 19) held a meeting today headed by His Excellency Mr. Hammoud bin Faisal Al Busaidi, Minister of Interior, in the presence of their Highnesses and Excellencies members of the committee, at the General Office of the Ministry of Interior to follow up on the developments of this pandemic and measures to prevent it And ways to avoid its spread, and deal with its various effects.
And based on the recommendation of the specialized technical team, the Supreme Committee decided the following:
1- Continuing to close all land ports of the Sultanate until further notice except for the passage of trucks, and all citizens outside the Sultanate who wish to return through the land ports are allowed to enter the Sultanate's territory, and this permit applies for only 10 days extending from the time this statement is published until Sunday, February 21, 2021, after which individuals will not be allowed to pass until the land ports are reopened. To the Sultanate.
2- Compulsory institutional health isolation for all arrivals to the Sultanate through the various land, sea and air ports at their own expense, due to the lack of commitment of many to home health isolation and violation of the procedures that have been approved.
3- Closing all commercial activities in the North Sharqiyah Governorate from from 7:00 pm seven to 6: 00 am, starting, February 12, 2021, for a period of 14 days. Gas stations, health institutions and private pharmacies are excluded from the aforementioned closure.
4- And based on the committee's role in limiting the economic impacts of the Coronavirus (Covid 19) pandemic and to reduce the financial impact on owners of small and medium enterprises, the committee decided to postpone the payment of the installments of these institutions 'loans payable in the (previously) Al Raffd Fund to the beneficiaries for a period of January 2021 until the end of June 2021.
The committee also decided to provide facilities for the beneficiaries of the Sanad and Livelihoods Program (previously), and they will be announced by the competent authority. The Supreme Committee reaffirms the need to avoid the travel of citizens and residents outside the Sultanate during the coming period unless absolutely necessary, especially as many countries have tightened travel and travel procedures, and it also recommends limiting the travel of citizens and residents outside the Sultanate on official missions and foreign participation.