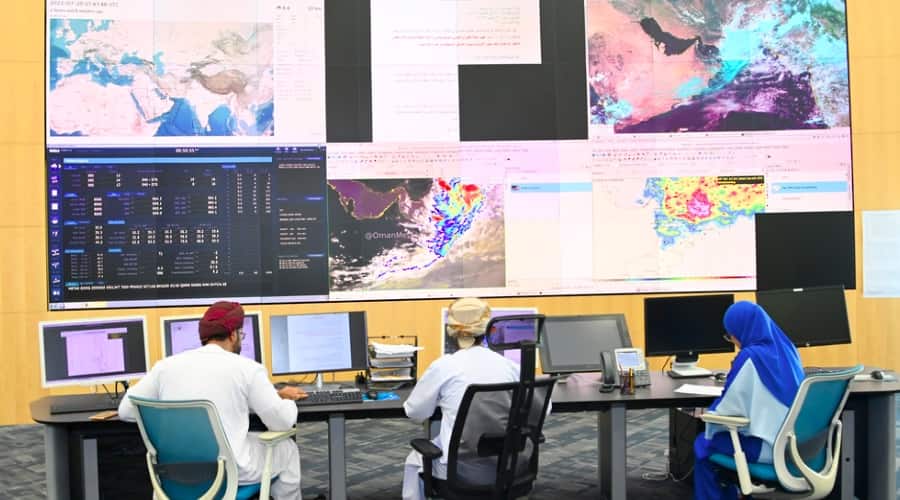 Muscat: The Civil Aviation Authority today sounded the alarm ahead of the low pressure expected to make landfall in the Sultanate of Oman tomorrow "Tuesday". Rain clouds already began overcasting Omani skies this morning, offering chances for sporadic rains ranging between 20ml and 100ml starting at the governorates of Muscat, North A'Sharqiyah and South A'Sharqiyah and extending to the governorates of North Al Batinah, South Al Batinah, Musandam, A'Dhahirah and Al Buraimi.
Abdullah Saif Al Bousafi, Meteorology Specialist at the Civil Aviation Authority, said to Oman News Agency (ONA) that, besides heavy rains, the depression is expected to cause low visibility, active winds (40-80 km/h in speed), overthrowing of unstable objects and the overflowing of wadis, as well as rough seas—with chances of waves reaching heights of 3 to 4 metres.
Al Bousafi urged all to take precautions, avoid crossing flooded wadis, keep an eye on children when close to wadis or inundated areas and shun the sea during the next two days.